This is Why Ripple Removed xRapid, xVia and xCurrent from their Site
The Cryptoverse was abuzz recently when it was discovered that Ripple made some noticeable changes to their website. We asked the company what happened.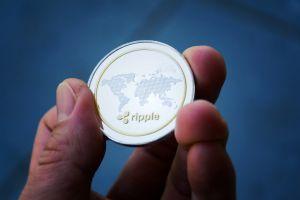 Recently, the company has removed mentions of their products xRapid, a source of on demand liquidity, xVia, used by businesses to plug into RippleNet to send payments, and xCurrent, a banking payment solution, from their website, which prompted debates in crypto forums.
Now, "instead of buying xCurrent or xVia, customers will connect to RippleNet — on-premises or through the cloud — and instead of buying xRapid, clients will use On-Demand Liquidity," explained a spokesperson for Ripple. So these are not new products, bur the existing ones rebranded. However, aside from the cosmetics, that is, renaming of their xProducts, "very few things have changed and will not affect our customers."
Ripple moves towards building a network instead of a software suite, the spokesperson said. The company believes that combining all the different products into a unified network is a natural evolution of the company and its offerings, given the growth of their customer base, as well as the development of their standard and technology. "RippleNet is more than just a suite of software," the spokesperson said.
Meanwhile, Ripple's CEO Brad Garlinghouse said in August that the company is in talks over "multiple" potential investments and acquisitions, and the company followed that up with two new recent acquisitions. Also, as previously reported, Ripple made several announcements in the last week alone: Ripple's developer initiative, Xpring, partnered up with a major global blockchain payments provider BitPay, with cryptocurrency wallet BRD Wallet, blockchain analysis company Chainalysis, and digital asset custody Anchorage; there is a new Xpring SDK (software development kit) available; and other new features to the core XRP Ledger and Interledger projects were introduced.
And while XRP price jumped on the acquisition news, the other announcements at the time did not seem to help it, as it continued trading sideways. This week, however, brought good news for XRP, as the price appreciated 11%, as well as 5.6% in the past month, though it fell 2% in the past 24 hours (05:06 UTC).
Also, Ripple joined hands with U.S.-based major money transfer company MoneyGram a few months ago, after the acquisition rumors had been flying in the Cryptoverse since June. The company already started using xRapid product, now On-demand Liquidity, "to buy a portion of our currency needs in major receive markets."
___
Ripple CEO Brad Garlinghouse talks XRP, lawsuit, and Facebook's Libra
(October 8, 2019)
---