This African Island To Move Its Operations on Blockchain
A South Korean blockchain company has struck a deal that will see it provide fintech solutions to the government of Mauritius.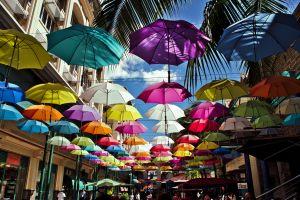 The East African island nation is looking to modernize its operations, and has charged a state-owned company, State Informatics Limited (SIL) with digitizing its government and financial services operations, as well as the country's educational institutions, port operations, utilities and transport network.
Per South Korean media outlet Digital Daily, SIL is now keen on applying blockchain technology, and has sought assistance from Locus Chain Foundation, a South Korean-owned company established by a former gaming professional. The company – like dozens of other South Korean cryptocurrency and blockchain ventures – is based in Singapore. The South East Asian city state, unlike South Korea, permits initial coin offerings (ICOs), and has drawn in dozens of South Korean "ICO refugees."
SIL may well look to extend the reach of its blockchain platform – the company has already implemented digitized solutions for government bodies in Senegal, Zambia, Zimbabwe, Ghana, Kenya and Botswana.
Locus Chain has been active in Mauritius since earlier this year. Last month, the company signed a technology cooperation agreement with the Mauritius government, allowing for the application of what Locus Chain terms a "fourth-generation" blockchain platform, capable of conducting end-to-end transactions in less than two seconds, irrespective of broadband speed.
The news comes less than a month after Locus Chain announced it had reached an agreement with the Tunisia Economic City (TEC), a joint Saudi Arabian-Tunisian USD 50 billion project that will involve building what developers are claiming will be "the biggest smart city in the Mediterranean region" – covering a total area of 90 square kilometers.
Locus Chain says its blockchain platform will be used during the city construction process, and that its products will be "used as a base technology and settlement currency for various industries such as finance, communication, medical, shopping, automatic vehicles and AI ventures."
---