The Bahamas Wants to Use its CBDC on International Stage
When it comes to developing central bank digital currencies (CBDCs), the international focus has been on China, Europe and North America – but it appears that one small Caribbean nation has stolen a march on both Asia and the West, with a digital currency to be issued next week already being lined up for use in international transactions.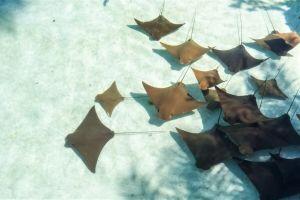 Per the Nassau Guardian, the Central Bank of The Bahamas (CBOB) has claimed it is aiming to make the new CBDC, the Sand Dollar, "interoperable" with international fiats.
The media outlet quoted Bobby Chen, the CBOB's assistant manager of electronic solutions, as stating,
"At the moment, [the Sand Dollar] is only used in a domestic setting, but eventually we are working on a solution that will make it interoperable with other global currencies."
The digital currency rolls out across the Bahamas on Tuesday next week (October 20) following a successful pilot project on the on Exuma archipelago last year – and a partial rollout involving the Abaco Islands earlier this year.
Yesterday, Eyewitness News reported that a Bahamian e-pay provider with over 12,000 active users named Kanoo was promising "seamless" integration of the Sand Dollar onto its payment platform, stating that it had obtained a "green light" from the CBOB.
Rival e-pay platforms Omni Financial Group, Cash and Go, Mobile Assist, Money Maxx and Sun Cash have also received approval to distribute the Sand Dollar.
The CBOB said that it is prioritizing application programming interfaces for card-free onboarding, which it said will allow the public "access to Sand Dollar without physically entering a business place to do so."
The bank claimed that there was a strong need to ensure the CBDC was "interoperable with other wallets," including conventional fiat bank accounts.
The Nassau Guardian quoted the CBOB's Head of Banking Cleopatra Davis as stating,
"That's a key strategy that we're working on […] It would allow the movement of Sand Dollar to and from your bank account, which would then convert to fiat as it hits your bank account."
____
Learn more:
Digital Yuan Recipient Says Chinese CBDC Is 'Just Like Using Alipay'
ECB Sends Another Confirmation of A 'Global Currency War'
A Reality Check is Needed at This Stage of CBDC Development - Deutsche Bank
How CBDCs Might Change Our Daily Payments
---