Tether Hits Back at 'Outlandish' Report as USDT 'Mystery' Continues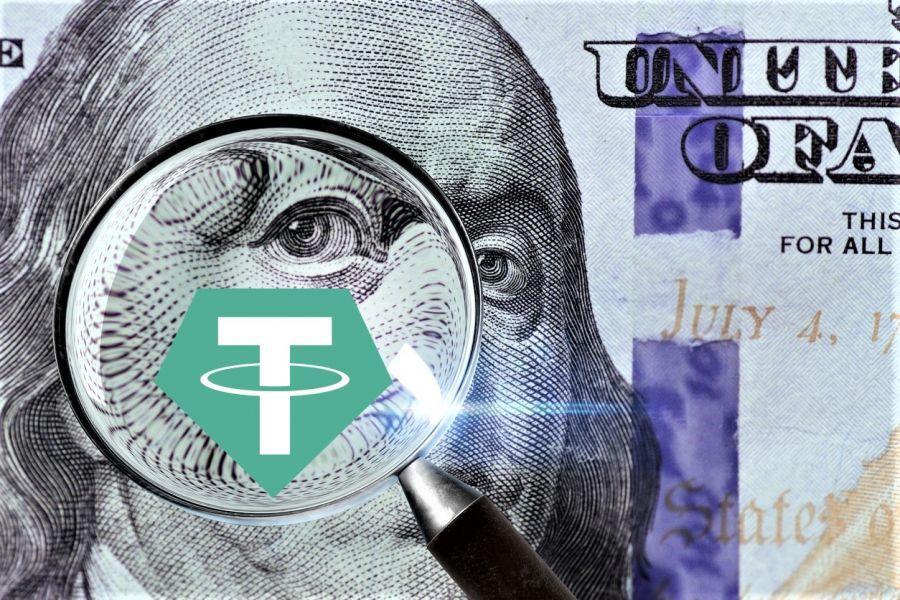 The row over the funds backing the most popular stablecoin, tether (USDT), continues to rumble on, and has now moved onto a brand new level – with the company responding to a Bloomberg Businessweek cover story report that it claimed was full of "outlandish anecdotes" and "character assassination."
Tether has previously claimed to have drawn a line under the matter of whether or not it actually has the funds it says underpins the USD-pegged token by publishing results of an "audit." But in its in-depth feature, a Bloomberg reporter went in search of the funds and claims to have unveiled little evidence of any real assets backing the coin.
But the firm has hit back angrily against the report – as have some members of the crypto community.
In a response posted on its website, Tether wrote that the Bloomberg story displayed a "complete lack of diligent research and is filled with outlandish anecdotes that are not geared toward ethical reporting but character assassination."
In the Bloomberg article, the author wrote its sources had told it that "Tether no longer keeps all of its assets at a bank in the Bahamas," calling Tether a "USD 69 million crypto mystery."
Instead, it quoted Jean Chalopin, the chairman of Deltec Bank & Trust in Nassau, the Bahamas, as saying "he has held only cash and extremely low-risk bonds for Tether."
Tether added that the story "works hard to discredit [the Tether Chief Financial Officer] Giancarlo Devasini and Tether's executives with sources that are far from credible."
Defiantly, the company wrote:
"While this may threaten the establishment of traditional financial systems, we will continue to work for the underrepresented. Here are the facts: All Tether tokens are fully backed, as we have consistently demonstrated. The company has taken a leadership position in transparency."
It accused Bloomberg of "a one-act play" that involved "taking snippets of old news from various places and dubious sources, and making it fit a pre-packaged and pre-determined narrative."
Tether's legal counsel, Stuart Hoegner, meanwhile, took to Twitter to post what he and the company claim are recently compiled official accounts showing that USDT is indeed backed with assets as the firm claims.
However, some respondents claimed that the documents were "not an audit" and another claimed that there was only one way to end the controversy once and for all.
The Illinois-based crypto-specializing lawyer Grant Gulovsen suggested that a range of factions simply wanted to see USDT fail, and claimed that such groups included an "extreme faction is composed of people who think all crypto is stupid," more opportunistic types who hoped the coin would fall so they could "buy the f***ing dip" and others who "are generally pro-crypto but believe Tether and its shenanigans have been a corrupting influence."
A final group, he suggested, "just enjoy the drama and also want to see the Tether TV miniseries and figure that it won't happen until the house of cards comes crashing down."
And independent researcher Bernhard Mueller offered some analysis on USDT and its "subtle" impact on crypto prices.
But in a further twist, it appears that the Twitter account belonging to Jan Ludovicus van der Velde, Tether's CEO, has vanished into the ether. The account now does "not exist," an indication that it has likely been deleted.
However, archived pages appear to indicate that Ludovicus van der Velde was aware that the Bloomberg piece was in the pipelines on October 3, with the CEO writing that "another financial enslaved, dying magazine" was "trying to come up with some Tether FUD in order to bring in some bucks and delay its extinction for a few more days."
"Stay tuned," he warned, adding the hashtag: "#dinosaurs."
___
Learn more:
- Countries Should Prevent 'Regulatory Arbitrage' for Stablecoins – FSB
- Stablecoins Reign Among Top Coins: Why and What It Might Mean

- Bitcoin Accelerates Despite Alleged Tether Criminal Probe Report
- Skeptics Keep Tether Busy Despite Latest Transparency Round

- After Three Years, Circle Reveals USDC Reserves
- USDC Operator Happy After Yellen Calls Stablecoins 'National Security' Concern
---