Tesla Board Member's Crypto 'Conflict of Interest' May Blight Bitcoin Buy
The Tesla-bitcoin (BTC) plot continues to thicken after it was revealed that one of the decision-making board members who may have approved the auto giant's game-changing crypto move is an investor with board seats at two major crypto players.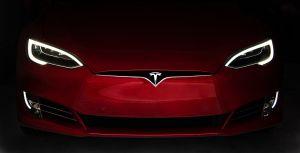 Per The Telegraph, Tesla independent board member Antonio Gracias was part of a four-member audit committee that may have approved Tesla's BTC purchase.
But Gracias seems to have skin in the crypto game, as he and his investment vehicle Valor Equity Partners have invested in BitGo, an American crypto custody heavyweight, and the crypto contract trading platform ErisX, per data from the startup info repository PitchBook. He currently holds board seats at both companies.
Gracias also backed crypto venture Harbor, a company that BitGo snapped up in an M&A deal last year.
The report alleged that Tesla would likely "face further questions" as a result of the news, with Tesla supremo Elon Musk already in line to face a grilling from the top American financial regulator, the Securities and Exchanges Commission, over his Twitter activity leading up to the announcement.
Gracias was described as a "longtime Musk ally." He first invested in Tesla in 2005, joining the automaker's board in 2007, although he is due to quit this role later this year. He is also a board member of Musk's space exploration program SpaceX.
The same media outlet quotes corporate governance experts as stating that there was "a potential conflict of interest" between Gracias' Tesla involvement and his crypto business interests.
Bill Klepper, professor of management at the Columbia Business School, was quoted as saying,
"If there's any direct conflict or appearance of that, you better stay arm's length away from it. We have to find out whether or not he is acting in good faith. It's in the lack of transparency, that you find people begin to question your ethics."
And Charles Elson, a professor of finance at the University of Delaware, said that "good prudence" would have suggested that Gracias declare his lack of lack of impartiality and step back from making a decision in this instance.
According to the report, both Tesla and Gracias did not respond to requests for comment.
____
Learn more:
- A Wave of Giants Rushing to Invest in Bitcoin Could Derail the Stock Market
- Tesla's Bitcoin Buy Comes As Earlier Large Investors Retreat
- Spain Crypto Warning Was 'to Spook Companies Planning Tesla-type BTC Buys'
- Tesla Bitcoin Buy Highlights Need to Fix US Accounting Rules
- Elon Musk Rages at Wallet, May Land in Hot Water from Regulators
- Here's What the Mainstream Media Makes of Tesla's Bitcoin Move
---