Here's What the Mainstream Media Makes of Tesla's Bitcoin Move
Disclosure: Crypto is a high-risk asset class. This article is provided for informational purposes and does not constitute investment advice. By using this website, you agree to our terms and conditions. We may utilise affiliate links within our content, and receive commission.
The conventional media has expressed mixed emotions about Elon Musk and Tesla's move into the world of crypto – announcing yesterday that it purchased bitcoin (BTC) worth USD 1.5bn and hinting the carmaker may be set to start accepting crypto pay.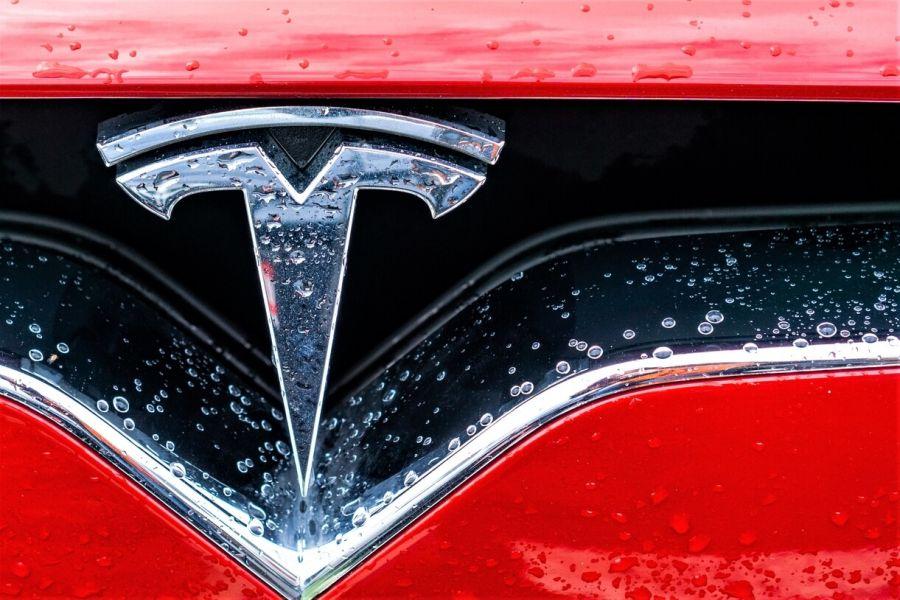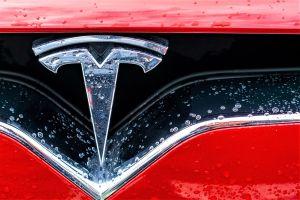 In a damning assessment, Guardian financial columnist Nils Pratley bristled at the idea of Telsa and Musk foraying into crypto, suggesting the latter should "leave punting on bitcoin to the devotees." "Tesla should stick to what it's good at," he wrote, "and that isn't bitcoin."
Pratley added,
"The move […] looks like pure speculation. […] This adventure looks to be mostly about Musk's taste for disruption and publicity."
Also in the UK, the Financial Times waded into the argument, calling the investment a "bet" and quoting Jerry Klein, managing director at Treasury Partners, a New York-based investment management firm, as stating that the move made "no sense" and was "risky."
Economist Campbell Harvey, a professor at Duke University, agreed that the move "won't necessarily provide that hedge that [Musk and Tesla] are looking for."
Meanwhile, Berlin-based Bloomberg columnist Chris Bryant took a slightly more sympathetic view, writing,
"Accounting rules were created before cryptocurrencies were invented. The bean counters don't want to be blamed if companies get their fingers burned. Still, with interest rates at zero, I doubt Tesla will be the last tech company to try to earn a better return on its cash holdings."
However, Bryant added that companies that buy BTC are "taking a massive financial risk," and warned that "the volatility of Tesla's earnings could increase even more if customers start paying for their cars in bitcoin, as Musk will soon allow, and the company elects not to convert it immediately into USD."
Elsewhere, the prominent investor and Tesla shareholder Ron Baron told CNBC that he was "not surprised" by the automaker's BTC move, stating,
"I am sure a lot of thought went into the bitcoin purchase by Tesla, and I look forward to learning the rationale."
And there was further cheer also on CNBC as the media outlet quoted experts who said American financial regulators would likely refrain from trying to derail Musk's plans.
Carson Block, founder of Muddy Waters Research, stated,
"The Securities and Exchange Commission just does not have a record of success against Elon Musk, so I expect any effort in that direction to go, it would just be a dead-end basically."
Wall Street may also come around, other experts said. Dan Ives, the managing director of equity research at Wedbush, stated per the same media outlet,
"This is Tesla and Musk diving into the deep end of the pool on crypto and it's something that's been rumored for a while, and ultimately now this is really them putting substance behind his view. I think it's something [Wall Street] will have a differing view of, but ultimately […] this is definitely going to be viewed as a positive for the stock."
Tesla's stock price yesterday: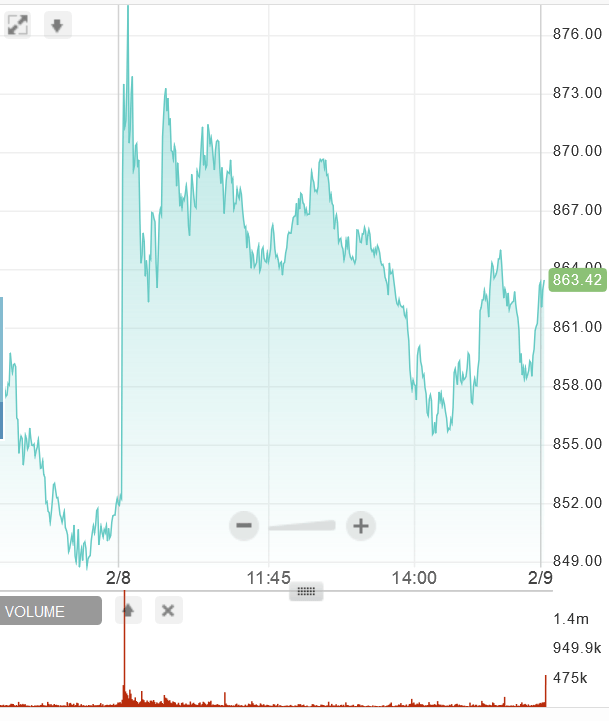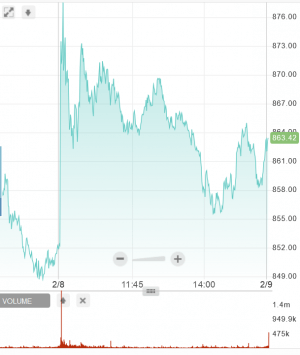 ___
Learn more:
– 1,400+ Firms Flock To Learn About Bitcoin, But 'There Is No Playbook'
– Elon Musk Deconstructs Money, Prompting Bitcoiners to Ponder the Meaning
– Bridgewater's Ray Dalio Sends Stronger Bitcoin Signal
– Corporate Treasuries Caught Between an Inflation Rock and Bitcoin
– MicroStrategy CEO On Buying Bitcoin While Trillions 'Melting' In Treasuries
– Bitcoin Snowball Is Expected To Hit More Institutions in 2021
– Bitcoin Wheel Cannot Be Stopped
– Morgan Stanley Exec Says Bitcoin is Coming for the US Dollar
– Sovereigns Will 'For Sure' Fight Against Private Crypto – Paul Tudor Jones
---