Telegram's Crypto Launch 'Postponed Indefinitely'
Chat app operator Telegram appears to have lost its battle with American regulators in the struggle to launch its Telegram Open Network (TON) blockchain platform and the Gram token.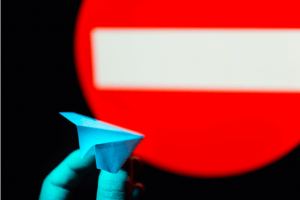 Telegram had hoped to launch the TON platform on April 30, but has instead reportedly "postponed indefinitely" due to measures taken by an American court, which earlier this year placed a ban on the company's plans to transferring Gram tokens to investors who took part in a two-round, anonymous private token sale, following an intervention by the regulatory Securities and Exchanges Commission (SEC).
Russian news outlet Vedomosti stated that it had spoken to "two sources close to Telegram" who it says have confirmed the news.
The news outlet says it has seen a letter that was sent out from Telegram to investors regarding the postponement. Another news outlet, The Bell, also says it has seen a copy of the letter, which reportedly reads,
"Unfortunately, in light of the recent decision by a United States District Court, we cannot deliver your Gram tokens by April 30 as previously promised."
Pavel Durov, Telegram's founder, had earlier vowed to return 72% of TON investors' stakes if the project did not meet the April 30 deadline.
But there are signs that Durov fears the financial fallout of all of the TON investors demanding the return of their whopping USD 1.7 billion. In the letter, the media outlets say that Durov will hand investors 110% of their stakes if they are prepared to wait until April 30, 2021.
The letter's authors add that Telegram plans to pay off its debt to investors by selling off equity should it fail to win regulatory approval for the project before April 30, 2021.
The letter reportedly adds that Telegram is continuing to engage in discussions with American authorities – a sign perhaps that Durov believes all is not yet lost.
---