Telegram Forced to Monetize – and the American SEC May Be to Blame
The Telegram chat app – the popular communication tool of choice for the crypto community – could be forced to monetize thanks to a regulatory intervention from the American Securities and Exchanges Commission (SEC) that scuppered its tokenization and blockchainization plans.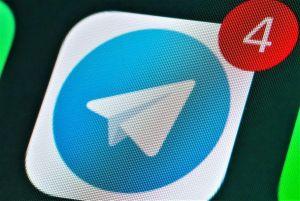 In a frank post on his own channel on the platform Pavel Durov, Telegram's CEO and founder, hinted that he can no longer afford to bankroll the chat app, stating that rising server costs and other expenses were costing him "hundreds of millions of dollars a year."
He claimed that unlike the founders of WhatsApp – who sold their firm to Facebook in 2014 – he would not consider looking for a buyer. However, he wrote,
"Telegram will start monetizing from next year. In doing so, we will remain true to our values and the guarantees that we made in the past. […] We will be able to monetize Telegram unobtrusively – most users will hardly notice any major changes."
Durov stated that all existing Telegram services would remain free, and that its messaging services would remain ad-free. However, he added that Telegram would start charging to additional business-related functions and that "users with advanced needs" would be expected to pay.
Although Durov did not join the dots between the decision and the SEC's ultimately fatal eleventh-hour intervention in the Gram token launch plan, media outlet Vedomosti did just that. The newspaper pointed out that, according to Telegram's prospectus released in 2018, the estimated Telegram operating costs for 2020 were USD 170m, or 31% more than in 2019.
The media outlet added that Durov had intended the ICO, which was to make use of a token named the Gram and reportedly raised USD 1.7bn in private, identity-guarded pre-sales, to be "one of the ways" Durov had envisioned to raise funds in Telegram prior to the SEC move.
The Gram would be used as a currency for in-app sales and B2B and B2C sales conducted via the platform and its TON blockchain network in the initial plans.
But the SEC's intervention back in 2019, and later upheld by United States courts, put an end to all that. After a legal fight, Telegram finally conceded defeat in May this year, with plans to pay back all of its investors.
The SEC intervention also successfully demasked the previously anonymous investors in the TON network – much to Telegram's embarrassment.
Durov has used his private fortune to pay for Telegram since its inception. He is thought to have amassed up to USD 480m for the sale of the VKontakte social media platform – Russia's answer to Facebook.
___
Learn more:
Fund Operator Offers Telegram TON Investors Paybacks of Just 21%
Companies Start Suspending XRP Trading Following the SEC Lawsuit
Cryptoverse Might Face 'More Aggressive' SEC Under Biden
Crypto Regulation in 2021: The Piecemeal Approach & New Winds
---