Tax Haven Citizenship Loophole for US Crypto Folk May Not Stay Open for Long
Disclosure: Crypto is a high-risk asset class. This article is provided for informational purposes and does not constitute investment advice. By using this website, you agree to our terms and conditions. We may utilise affiliate links within our content, and receive commission.
A Russian ex-pro sailor has been touting a tax haven investment program for American crypto traders who are looking for legal loopholes to help them escape paying capital gains tax on their profits. But the program could have a shelf life if global regulators succeed with plans to come down harder on tax havens.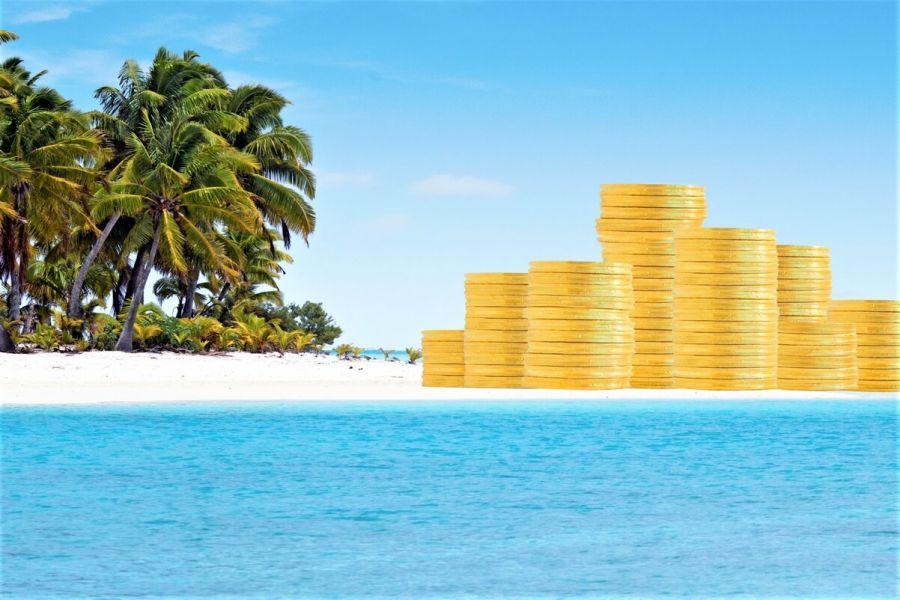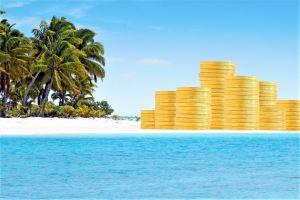 The program is named Plan B Passport, and is fronted by a Russian expat who lives in America, the former professional sailor Katie Ananina (26). The company's system works thusly: American bitcoin (BTC) and altcoin traders pay into investment projects in one of seven tax haven countries that all waive crypto capital gains levies for investors.
Explaining the project in an interview with CNBC, Ananina said that paying to fund business ventures, buy up real estate, buying government bonds, or just making a direct donation to state coffers could be enough to see some nations reciprocate with a passport, allowing Americans to slip through the crypto capital gains tax net.
This all comes at a heft financial cost, though. Ananina claimed that the cost of obtaining a passport was typically between USD 100,000 and USD 150,000, although there are some extras to bolt on to that – plus her own cut.
"It's basically a donation into the sustainable growth fund of the country. So, clients make a USD 100,000-150,000 donation, plus some due diligence fees, government fees and then USD 20,000 for my legal fees," she told the network.
The nations in question are Portugal, Saint Kitts and Nevis, Antigua and Barbuda, Dominica, Vanuatu, Grenada, and Saint Lucia.
The former Russian national sailing team member explained her own motivation for developing the project, stating:
"If the government starts affecting me, I will take all [of my crypto] and go elsewhere. I was smart enough to figure out that USD 200 worth of bitcoin would be worth USD 100,000 at some point. I don't think the government should have 40% of that."
Tax haven nations have come under increasing scrutiny from global regulators in recent months, however – suggesting that there is at least a chance that Ananina's solution proves to be a temporary fix.
This month, the G20 has signaled its willingness to join forces in an effort to stop multinational companies using tax havens to avoid paying hefty tax bills of their own, reported the Guardian. Although the G20 nations have signed an agreement, it is thus far short on details. That could change later this year, with the G20 determined to follow up with concrete measures.
And per the Economic Times, initiatives like these are already having some limited effect, with many major financial advisors now dissuading their clients from investing in nations that are flagged as tax havens on international lists.
And there are indications that some nations are keen to escape international tax haven listings. Malta was recently placed on the Financial Action Task Force (FATF)'s grey list. The country has drafted in regulators to help work with the FATF on ways to escape the list, reported The Times of Malta. A dwindling number of nations apparently seem to be happy to accept the kind of sanctions often imposed on tax havens by the United States and its intentional community allies.
____
Learn more:
– Biden's Crypto Tax Evasion Crackdown Could Also Hit Non-US Traders
– El Salvador Brings New Global Puzzle – What Is Bitcoin & How To Tax It?
– Global Tax Deal Gets Closer
– No Crypto in G7 Wrap-up, but Traders, Miners Will Still Want to Take Note
– South Korean Customs Officers Close Net on 'Kimchi Premium' Offenders
– Controversial New Overseas Crypto Declaration Law Approved in Spain
– Korean Civil Service Rewards Taxman who Found USD 32M in Hidden Crypto
– New Crypto Tax Law Will Be Adopted in Autumn Says Russian Policy Chief
---