Tamadoge Lists on OKX – Early Investors Book 250% Gains With More to Come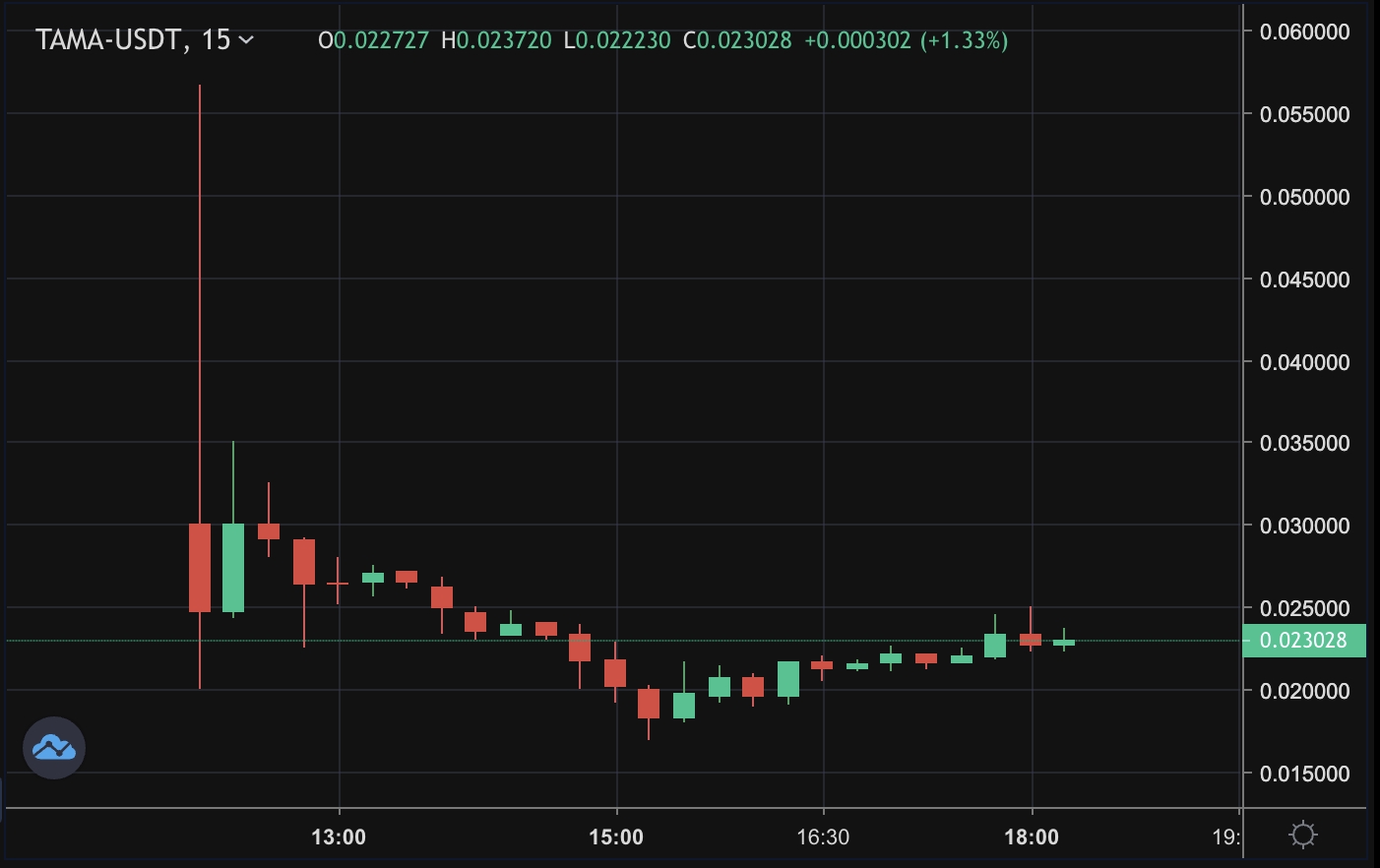 Disclaimer: The Industry Talk section features insights by crypto industry players and is not a part of the editorial content of Cryptonews.com.
Tamadoge, the play-to-earn meme coin, began trading on top-tier exchange OKX today and early investors are already sitting on a profit of 129%.
Some who bought in the beta sale at $0.01 took profits when the price level was around the $0.035 mark, registering a gain of 250%.
Residents of the U.S. can buy TAMA on the OKX DEX.
Trading volume of TAMA hits 224 million
Currently priced at $0.023, after spiking above $0.05, the token has found solid support around $0.020 on impressive trading volumes.
Barely 6 hours into the trading sessions and 224 million Tamadoge tokens have changed hands out of a circulating supply of 1 billion.
Traders predict that the TAMA price could deliver returns of as much as 83x, so the current price provides a tempting and relatively low risk entry level.
However, sellers will likely rue the day, when the roadmap of this utility packed P2E games ecosystem rolls out.
Earn rewards for bringing up your pet – and join the listing celebration $200k prize pool
Tamadoge is centred around bringing up a pet and being rewarded for doing so and for successfully battling other pets.
The P2E leaderboard and the battling leaderboard are both schedule for release in Q4 2022.
If you are interested in getting in on the Tamadoge action then you can join the TAMA listing celebrations taking place on OKX now. Deposit just $50 and you earn 5 TAMA.
And complete tasks for the chance to win prizes from the $200,000 pool. There are exclusive bonuses for OKX new users too.
16,000 TAMA holders and growing fast bodes well for plenty more near-term upside
Most presalers are still holding as new money starts to enter the TAMA/USDT trading pair.
There are currently 16,000 holders of the token just two months after its presale began, so it is very early days for this project, but all the ingredients for success look to be in place.
The token has no lockup periods or other vesting stipulations and there is no tax on transactions to deter buyers.
Also unlike many meme coins, in addition to its utility value as a P2E game, it has a deflationary supply in whereby 5% of the tokens spent in the Tamadoge NFT Petstore will be burned.
---