Take My Fiat but Don't Sell My Crypto, Plead Millionaires after Tax Bust
Seoul has become the latest South Korean city to launch an assault on crypto tax evaders, seizing cryptoassets from 1,566 individuals and 676 companies in the highest tax band – leaving scores of high-earning crypto buyers begging the city not to sell their tokens as they fear missing out on bigger gains.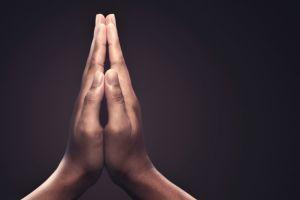 The Seoul tax bodies followed suit after a number of regions in the country, including major cities like Daejeon and Gyeongju, as well as provinces such as South Gyeongsang, executed similar moves in recent weeks.
The bodies claim they have evidence to prove that the high-earning individuals and companies in question sought to conceal their earnings by converting cash to crypto and failing to declare them on tax returns.
Crucially, however, the Seoul crackdown appears to have snared funds belonging to the leaders of three crypto exchanges – in a further blow to the sector.
The city said that it had seized some USD 22m in the raids, but was still hoping to complete probes and seize crypto from almost 900 others.
However, the city was inundated with requests from the individuals in question, who beseeched the tax body not to sell their coins and instead accept cash payments for the taxes and fines they owed.
The Fact reported on the case of the director of a hospital in the affluent Gangnam District, who was found to have been sitting on a USD 11.2m crypto stash. The director, said the tax body, owed almost USD 1m in taxes, but "instantly" coughed up half of that figure in cash, and produced security for the remainder – asking only that the body did not sell his tokens for fiat.
The city claimed that it was now "continually" receiving requests from those whose tokens it had seized to refrain from selling their coins – and offering compliant fiat payments instead.
Yonhap quoted the city as stating,
"We believe the taxpayers expect the value of their cryptocurrencies to increase further due to the recent spike in the price of cryptocurrencies and have determined they will gain more from paying their [outstanding] taxes and having [their tokens] released."
YTN reported that 19% of the tokens seized were bitcoin (BTC), followed by 16% XRP and 16% dragonvein (DVC), followed by ethereum (ETH) with 10% and stellar (XMR) with 9%. Assorted altcoins made up for 30%.
There were further woes for the nation's crypto investors, with the head of the top financial regulator, the Financial Services Commission, Eun Sung-soo, telling parliamentarians at the National Assembly that "cryptoassets have no intrinsic value," adding that they were "highly speculative" forms of investment.
Eun added, per EDaily, that the government was powerless to protect crypto investors as they were based on "speculative markets" that had little or no forms of regulation.
Elsewhere, the kimchi premium has dipped to around 3%-5%, per Scolkg data, continuing its downward trend of recent days as the government seeks to pressure banks to limit remittances to China. South Korean traders are thought to have been exploiting the price gap by buying tokens from China to sell on domestic trading platforms at prices up to 18% higher than global averages.
_____
Learn more:
- 'Guys, File Your Crypto Taxes, the IRS is Coming'
- Collect Taxes More Effectively to Avoid 'Debt Trap' Chaos, Warns IMF
- Biden 'Tax Plans' Speculations Spook Crypto Speculators
- Crypto and Tax in 2021: Be Ready to Pay More
---