Spanish Property Experts: Interest in Bitcoin-powered House Buying Rising
Spanish experts have spoken about the legal and practical issues involved with buying a house in bitcoin (BTC) as interest in the most popular cryptocurrency – and crypto in general – rises in the nation.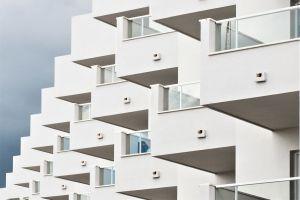 Per El Economista, Emiliano Bermúdez, the deputy director-general of the real estate trading platform Donpiso, stated that "purchasing real estate assets in bitcoin" was "an option for the future" that "will arrive" in the Spanish housing market.
Last month, the domestic property platform Idealista listed what it says was a national first property to be made available for purchase in BTC: an apartment in central Barcelona.
And Bermúdez added that he believed wider crypto adoption was in the cards in Spain. He opined that once "big banks begin to transact" and "begin to accept [crypto] as a payment method," the practice of buying properties in crypto "will become general."
Crypto is not outlawed as a means of payment in Spain, but the media outlet states that a lack of regulation and token market volatility is off-putting for most house buyers.
However, the head of the Spanish Association of Real Estate Personal Shoppers (AEPSI), Iñaki Unsain, told the same publication that some property buyers and vendors "are starting to talk" about buying and selling in crypto, even if there was only a "very minimal" number of individuals who were currently prepared to transact crypto for real estate.
A further wrinkle, Bermúdez added, was the fact that the Spanish tax authorities currently demand that all property sales be registered on paper in euros, making the process trickier for crypto buyers who need to fill out VAT forms. An exception can be made in the case of fiats issued by central banks, but no "decentralized alternatives" currently exist for cryptocurrencies like BTC.
Notaries, too, are likely to request that contracts specify fiat euro sales terms.
And Ferran Font, the head of another property firm, Estudios de Piso, added that crypto connoisseurs are better off selling to fellow crypto devotees, as BTC sales should be between people who "understand what bitcoin is and the price fluctuations it can go through."
He stated, that bitcoin buyers are "usually crypto investors who want to convert their tokens into a physical asset such as a home."
The experts also added that crypto buyers were more likely to be quizzed by the authorities on the source of their funds, and noted that BTC interest was highest among buyers and sellers of "luxury" houses and apartments.
Elsewhere in Europe, BTC-powered house buying has also been on the rise in the UK in recent years, with a select number of listings now coming from individuals and agencies who specify that they will accept bitcoin.
_____
Learn more:
- bitFlyer to Pioneer Blockchain-powered Home Rentals Platform
- Japanese Firms Unveil 'First Real Estate STO' for New Retirement Home
- tZERO, Tezos Win a Multimillion Real Estate Tokenization Project
- Taiwanese Buy USD 15m Condo In New York with Bitcoin
- Would You Buy This Townhouse for USD 30mln - or 45mln in BTC?
---