South Korea's Potential Next President Calls Crypto 'A Means of Trading & Investment'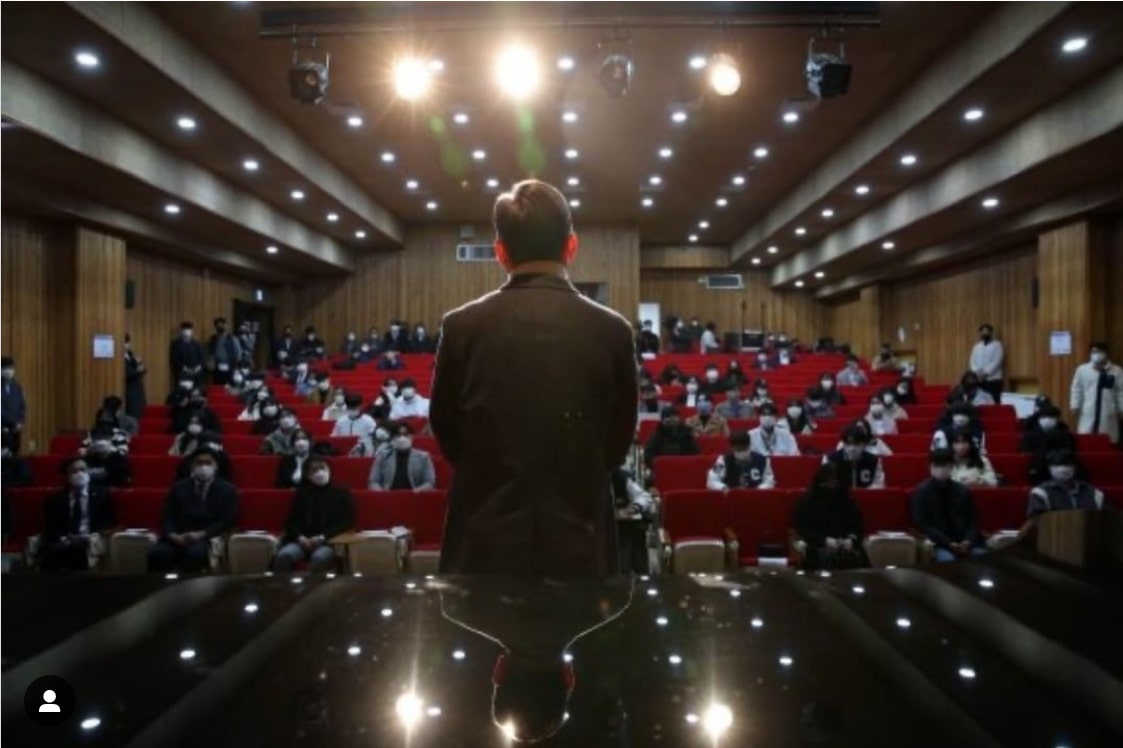 South Korea's newly crypto-keen presidential candidate Lee Jae-myung has doubled down on his admiration for crypto: Fresh from telling the public that he was thinking of creating and issuing a national cryptoasset, the ruling Democratic Party presidential nominee has heaped more praise on crypto as an asset class.
Lee will go head-to-head with Yoon Seok-yeol, the nominee for the main opposition People's Power Party nominee, in a general election to be held on March 8. Although other candidates are standing, they are expected to garner a small fraction of votes in what has become a de facto two-party state.
Both Lee and Yoon have already expressed a willingness to soften Seoul's hardline stance on all things crypto-related. But as the Democratic Party is so reliant on support from younger voters, Lee is now trying to woo the so-called "2030" demographic – those aged 20-39. It was on a wave of 2030 support that the current President Moon Jae-in swept to power in a landslide victory in 2017.
But Moon's administration has taken a rigid stance on crypto, a move that has alienated many younger Democratic Party supporters. Lee has been hoping to claw back this support – and has attempted to breathe life into his campaign with a conciliatory and even pro-business approach to crypto.
Speaking to students at the elite Seoul National University while dressed in a black hoodie, Lee Jae-myung said:
"It cannot be denied that virtual currency is a means of trading and investment."
Lee also responded to a student's question on the matter.
Kyunghyang Shinmun quoted the student as asking the nominee on his stance on cryptocurrency.
To this, Lee responded by stating:
"I think cryptocurrency is a very positive thing. [Crypto] is already recognized by many players as a means of transaction or a store of value. The [crypto] market has already surpassed the KOSPI [the domestic stock market index]'s transaction volumes."
Per opinion poll data published by EDaily on December 6, Yoon currently leads Lee by 6.5 percentage points in a Real Meter poll, while a Korean Social Opinion Research Institute poll put Yoon just 1.7 percentage points ahead of Yoon. Both appear to show that Lee is now closing the gap on Yoon, however.
Per data released earlier this year, 60% of those who have taken up crypto trading in South Korea in the past year or so are aged 20-39, with well over a third aged under 30.
____
Learn more:
- Crypto Fans Build Up Their Power as S Korean Politicians Delay Crypto Tax
- South Korean Draft Law Calls for Life Sentences for Crypto Market Manipulators

- Russian Governor Who Slated Miners in October Now Plans to Welcome Them
- Hillary Clinton Argues Crypto Could Destabilize Nations, Currencies

- Modi Says Bitcoin in the 'Wrong Hands' Can 'Spoil Our Youth' as India Readies a CBDC
- Top Chinese Official Booted out For 'Supporting Crypto Mining Activities'
---