South Korean Gaming Companies 'Investing Heavily' in Blockchain Titles
South Korean IT and gaming companies are racing to release blockchain game titles – and experts say this could lead to a new wave of interest in cryptocurrencies in the country.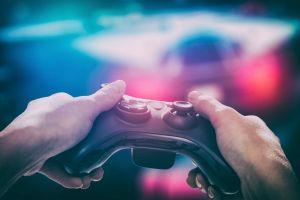 Per a report from Fn News, Dunamu – the operator of the Upbit cryptocurrency platform, which fosters its global expansion with USD 71 million investment war chest – is now "investing heavily" in blockchain-powered games. The same report also says that Hashed – a South Korean-American venture fund that backs blockchain and cryptocurrency projects – is pursuing a range of blockchain game titles through its Hashed Labs business arm.
The same media outlet quotes an industry observer as stating, "Blockchain-powered killer apps like hit games will help users understand the value of [cryptocurrencies]."
As previously reported, the mainnet of Kakao's Klaytn blockchain platform went live last week. The chat app giant also revealed details about Klaytn's governance council. Interestingly, the council comprises all but two of the country's biggest game developers – namely NCSoft and Nexen.
The South Korean gaming companies named among the council members include Pearlabyss, Netmarble, KakaoGames, Neoply (a subsidiary of gaming company Neowiz), WeMade and Bluehole's PUBG subsidiary.
Japanese mobile game developer Gumi is also a council member, as is blockchain-keen South Korean electronics giant LG.
Fn News quotes an unnamed insider familiar with Klaytn as stating, "In the early stages, the governance council members will focus on node-related issues, but once that is done, they will turn their attention to releasing blockchain-powered games."
Prominent South Korean blockchain and cryptocurrency company Chain Partners has also co-developed two blockchain games and is said to be working on further titles.
___________________________
___________________________
Per Newzoo, South Korea's domestic market brings in revenues of USD 5.6 billion a year, making it the fourth biggest in the world.
Meanwhile, not only South Korean companies believe in blockchain-based games. As reported, Animoca Brands, Hong Kong-headquartered publisher of mobile games, is betting on blockchain as they're considering this technology to be a game changer in the industry.
---