South Korean City Goes to War with Tax Evaders, Will Seize their Crypto
The South Korean city of Gyeongju, in North Gyeongsang Province, has announced that it will investigate tens of possible cases of suspected tax evasion to see if high tax-band individuals are concealing their money in crypto – with token "collection and seizures" possible.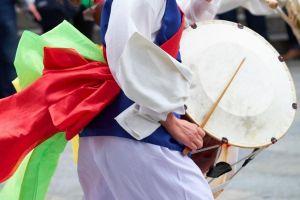 Per Gugkje News, the city has stated that it has been in contact with leading domestic crypto exchanges such as Bithumb and Upbit to obtain data on a number of residents it suspects of tax-related irregularities.
Under new regulations that came into force last month, crypto exchanges are obliged to report on suspicious transactions and must abide by compliance policies that also include surrendering data on their clients to tax bodies.
Using this data, the city intends to check to see if higher-band income tax individuals who have reported unexpectedly low earnings – and submitted lower-than-usual tax declarations – are seeking to conceal their funds in crypto holdings.
Individuals it finds guilty of doing so may have their wallets "seized" and tokens "collected," the city authorities confirmed.
Previous investigations of this sort have previously focused entirely on cash holdings, bank accounts and tangible assets.
The city has earmarked at least 511 individuals for investigation, and will check to see if they have undeclared crypto holdings. Some 68 juridical persons (non-human legal entities) are also set to face probes as part of secondary investigations.
South Korea's crypto tax regulations do not come into force until 2022, but the government has granted tax authorities the power to punish tax evaders who seek to conceal their funds with crypto investments.
The city last year identified some USD 19.4m worth of tax arrears, and successfully managed to seize some USD 4m worth of this figure.
_____
Learn more:
- Collect Taxes More Effectively to Avoid 'Debt Trap' Chaos, Warns IMF
- Judge Hands Convicted Crypto Tax Evader 3-Year Suspended Jail Sentence
- 'Guys, File Your Crypto Taxes, the IRS is Coming'
- Crypto and Tax in 2021: Be Ready to Pay More
- Crypto Moms Now Taking Bitcoin Buying Tips from their Kids
---