South Korean Banks to Launch Crypto Services 'Before Year Is Out'
Multiple South Korean banks could launch crypto custody services by the end of 2020 of March next year "at the latest," after a "significant change in tone" has led the banking sector to move toward crypto business with alacrity.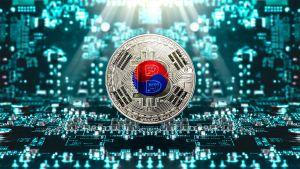 Per a report from the Electronic Times, crypto custody is now a key priority for South Korean banks, which it says has traditionally "been cautious in the cryptocurrency business."
The publication quotes an anonymous banking official as stating,
"I know that multiple commercial banks plan to launch crypto custodial services before the end of the year. Although there are differences in schedules, other banks will launch services before March 2021 at the latest."
The media outlet says that there has been a sea change in internal policy, leading a number of banks to go public with their plans of late. The first bank to announce its intentions was Nonghyup, which says it will soon begin offering crypto custody services to institutional investors.
Since then, Kookmin has followed suit, with reports last week indicating that rivals Shinhan and Woori were also keen.
But the Electronic Times report claims that recent events have accelerated the change in attitude: namely a soon-to-be-enforced legal amendment that will create a framework of regulations in the crypto sector.
Events overseas have also been a factor.
A July ruling from the American Office of the Comptroller of the Currency (OCC) allowing banks to engage in crypto custody appears to have galvanized South Korean banks, too – who believe that Seoul-based regulators will fall in line with their American counterparts.
An unnamed industry insider told the publication that other banks are currently in the consultation stage about how and when to launch their own crypto custody operations.
---