South Korea's Banking Giant to Co-create 'Crypto Bank' for Exchanges
South Korean banks are rapidly stepping up their crypto game, with Kookmin (KB), one of the biggest commercial banks in the country, co-creating a "digital asset management company" with a number of the nation's leading blockchain players that will safeguard the bitcoin (BTC) holdings of corporate customers such as crypto exchanges.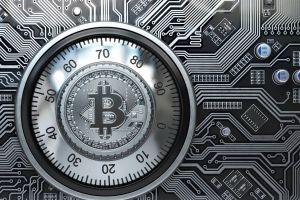 KB appears exceptionally keen to roll out crypto custody-related services for institutional investors before its nearest banking rivals, with some functionality becoming available as of next month.
Per CNews, KB has made a "strategic investment" of an undisclosed amount in a new firm called Korea Digital Asset (KODA), along with blockchain accelerator Hashed and fellow blockchain investor and developer Haechi Labs – both of whom have also invested undisclosed sums in the new company.
KODA will roll out a beta service for corporate customers starting next month.
An official from Kookmin Bank said that they plan to start with handling the digital assets of corporate customers including crypto exchanges.
Hashed CEO Kim Seojoon told Cryptonews.com,
"KB is the largest bank in Korea. I'm sure [this deal] has tones of meaning for the industry."
And KODA will also evolve new layers of functionality in the future, with the firm's architects claiming that it would also function as a sort of trading platform for enterprises – a B2B "digital assets bank" for crypto, initially only compatible with bitcoin, but with ethereum (ETH) handling capacities set to be added in the near future.
KODA added that it plans to provide a wide range of services such as cryptoasset trusts, anti-money laundering (AML) solutions, tax and legal compliance tools and over-the-counter (OTC) services for corporations and institutions – such as exchanges – who deal with digital assets.
___
Learn more:
Get Ready For Crypto Banking, DeFi & CBDC Surprises - Venture Capitalist
State-owned Belarusbank Launches Crypto Exchange Amid Sanctions Against Lukashenko
Russian Government Indirectly Gets Into Bitcoin Trading And Custody
Asian Banks Prepare Crypto Takeoff as Thailand's SCB Revs DeFi Engines
Banking Giant With 11m Clients May Be on Verge of Launching Crypto Exchange
WEG Bank Plans Crypto Custody With New Partnership
---