Snapshot Done, XRP Holders Debate How Much Spark They'll Get and When
XRP network snapshot for the spark (FLR) airdrop was taken and XRP price dropped, but the debates within the Cryptoverse are ongoing - when and how much are eligible holders getting?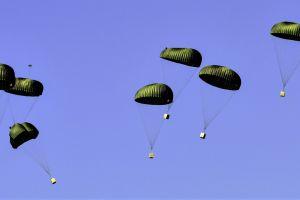 On December 12, blockchain platform Flare Network, which is backed by Ripple's investment arm RippleX, took a snapshot of the entire XRP blockchain in search of the addresses that had XRP in eligible exchanges and wallets. Per the numbers, retweeted by Flare, 110,259 accounts set up the claim for the token, while some XRP 23.6bn were captured in the snapshot. Most of it was on exchanges, with Coinbase, Binance, and Bithumb coming on top. Still 30% of XRP was self-custodied at that moment.
Meanwhile, as people are curious 'how much Spark they'll be getting,' some argue that snapshot results can't be known. "This was to be expected: a lot of questions where people can see the Flare snapshot results. You can't!" said 'WietseWind'. "FlareNetworks just took a *snapshot*, they basically took a picture. [...] Now we wait until they finish their own Flare blockchain tech., and distribute the tokens *there*, to be managed with a wallet that supports their new Flare network."
Indeed, as some users were apparently confused about, Bitrue announced that they would "be supporting trading for Spark FLR on the XRP pair before the end of the year," and that that they "will be working alongside the Flare Networks team to determine the exact amount of Spark that each user is entitled to." Given that the first distribution will be a fixed 15% of each user's total entitlement, the exchange said they'll be able to know the exact amount of Spark that each user will receive in the first distribution which is expected to happen in the first half of next year.
As previously reported, Flare decided to airdrop 45 billion of their native token Spark tokens at a 1:1 ratio to XRP holders who hold funds in the exchanges and wallets that have participated in the event. But there is another debate going on online related to this ratio. The Bitrue post also stated that the "specific distribution ratio [...] is currently unknown but is likely to be higher than 1:1," and while some maintain it'll remain (close to) 1:1, many are arguing the ratio is closer to 2:1.
Cryptonews.com contacted Flare Network for comment.
According to the website, 98 exchanges participated in the airdrop. Eight wallets are allowing the Spark token claim only, while six support the token as well.
Furthermore, "[w]e are aware that some exchanges intend to issue an IOU (Future) of Spark FLR, this is their prerogative," tweeted the network. "Flare as an entity has zero involvement in this."
Meanwhile, given the increase in scams using non-existing FLR tokens as a bait, the network is warning the Cryptoverse that they haven't launched yet. Flare is creating 100bn spark tokens to be distributed when the network goes live, expected to happen in Q1-Q2 2021.
XRP saw a drop in its price post airdop. It fell 2.6% in the last 24 hours, 6.6% since December 12, and 18.1 in a week, to the price of USD 0.49 (at UTC 9:47).
___
Learn more:
Bitcoin, Ethereum, XRP, Bitcoin Cash, Litecoin, Chainlink Price Predictions for 2021
XRP Today: Millions Received, Millions Sold and Apologies Issued
IRS Clarifies its Confusing 'Airdrop' Cryptocurrency Tax Policy
---