Signal Turns Into Noise With MobileCoin Integration
Private messaging app Signal, which is also popular among crypto users, announced they're launching payments using MobileCoin (MOB). But then things turned sour.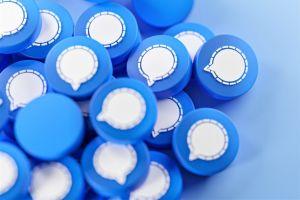 Per the April 6 announcement, this is a beta feature in Signal Beta, available to the United Kingdom folks for testing and feedback purposes. They plan to expand the beta following more feedback.
Privacy-focused payments network MobileCoin, which uses the Stellar (XLM) Consensus Protocol (SCP) to synchronize a ledger, is the first payments protocol for which Signal added support, enabling a MobileCoin wallet to be linked to the messaging app in order to send/receive funds, monitor balance, and review transaction history. It's currently possible to convert to/from the MOB token on crypto derivatives exchange FTX, with other exchanges coming soon, they added.
Signal does not have access to a user's balance, full transaction history, or funds, they claimed, while users can transfer their funds "at any time" if they want to change services. Per Business of Apps data, Signal had 40m users in January this year.
But the reaction to this rollout wasn't entirely positive. Some claimed that Signal is "dabbling in shitcoin pump," and others added that Signal "has alienated all Bitcoiners" with this move.
Other criticism includes comments that Signal creator Moxie Marlinspike is using Signal to pump his MOB bag. Marlinspike has also been a technical adviser for MobileCoin.
However, he told WIRED that neither he nor Signal own any MOB tokens.
In 2018, the project announced a fundraising round led by Binance Labs for USD 30m denominated in ethereum and bitcoin. Per TechChrunch, the payments network recently raised USD 11.35m in funding across two rounds from Future Ventures and General Catalyst.
Furthermore, Marlinspike is listed as Chief Technology Officer in the MobileCoin whitepaper.
And speaking of the whitepaper, developer Tadge Dryja said that he found a MobileCoin whitepaper, which is reportedly just a copy of the 'Zero to Monero' paper with a few changes.
Others made similar allegations, such as Riccardo Spagni, the former lead maintainer of Monero.
BlockTower Capital founder Ari Paul, however, commented that MobileCoin is not a fork of Monero, and that Spagni's claims can't be used as proof to the contrary as he's "an altcoin [developer] criticizing competition."
This was a part of a longer technical discussion and disagreement over the project's specifics.
Per Marlinspike himself, "Signal chose to integrate MobileCoin because it has the most seamless user experience on mobile devices, requiring little storage space on the phone and needing only seconds for transactions to be confirmed."
The market situation caught the eye of analysts and traders, including Eric Wall, the Chief Investment Officer of the crypto hedge fund outfit Arcane Assets, who likened MobileCoin to an inedible footlong sandwich filled with a bunch of random ingredients.
At 14:32 UTC, MOB trades at USD 40 and is down by 38% in a day, erasing almost all its weekly gains. The price is still up by 648% in a month.
___
Other reactions:
__
__
---