Sichuan 'Joins Chinese Crypto Crackdown' as US Woos Middle Kingdom Miners
Disclosure: Crypto is a high-risk asset class. This article is provided for informational purposes and does not constitute investment advice. By using this website, you agree to our terms and conditions. We may utilise affiliate links within our content, and receive commission.
The Chinese crypto mining crackdown is starting to gather pace – with some areas rich in hydropower looking to join coal-powered areas in what is increasingly looking like a nationwide shutdown of industrial mining. And the US is using this opportunity to compete.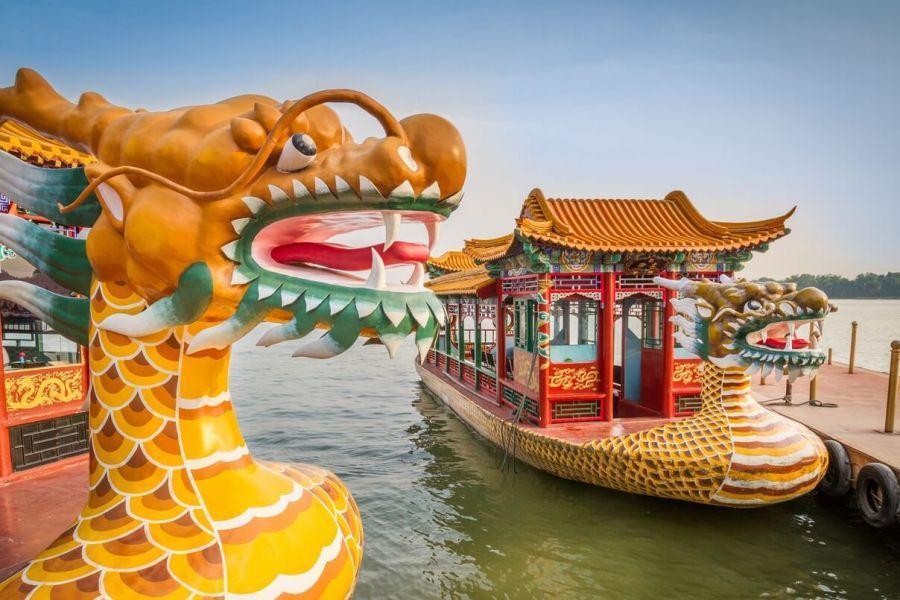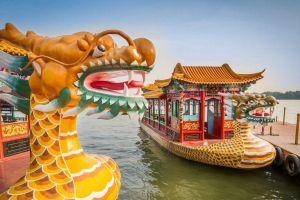 As previously reported, Sichuan Province – a hydropower and crypto mining hotspot – has previously appeared content to allow miners to continue unfettered in the region, particularly as the summer typhoon season begins.
During the season, which runs until mid-September, rivers in the region typically swell and gather pace, producing large amounts of surplus electrical power. In recent years, that surplus has often used been up by miners, buying power at rock-bottom prices.
But per The Paper, numerous miners in Ya'an, in Western Sichuan, have reported that their facilities have been forcibly closed. One claimed his mining operations had been shut down on June 17, "in line with national government policies."
Another miner based outside the city stated that their operations had already been closed, while the media outlet added that a "one-size-fits-all" policy was now active in the province, with all industrial operators told they "must shut down before June 25."
The same media said it had evidence that Sichuan Province had "recently issued a notice requiring power generation companies to conduct audits," and "immediately stop supplying power to mining projects," as part of an "uncompromising national cleanup."
Meanwhile, Bloomberg reported that "at least one Bitcoin miner" has been "told by an official" from the city government of Ya'an that the city was ready to "root out all bitcoin (BTC) and ethereum (ETH) mining operations within one year." Quoting a "person with knowledge of the situation," the media outlet explained that miners had been placed on alert, although a media spokesperson for the city stated they were not aware of the policy.
Another report, from PA News, quoted another unnamed source as stating Sichuan miners have been ordered to shut off their rigs in preparation for inspections – adding that "all mining facilities" (including those using hydropower) must be shut down by June 25.
China's loss could set to become America's gain, though – CNBC reported that the crypto-keen Mayor of Miami Francis Suarez has sought to entice miners fleeing the crackdown to set up shop in the city, which has abundant nuclear power. Suarez told the media network:
"We want to make sure that our city has an opportunity to compete. We're talking to a lot of companies and just telling them, 'Hey, we want you to be here.' The fact that we have nuclear power means that it's very inexpensive power."
Per Bureau of Labor Statistics data, average electricity per kilowatt hour costs in Miami are USD 0.107, while the national average is USD 0.133.
The same media outlet reported that Texas is another likely destination for relocating miners, due to the fact that it offers "some of the world's lowest energy prices," with 20% wind power production as of 2019.
The media outlet also noted:
"[Texas] has a deregulated power grid that lets customers choose between power providers, and crucially, its political leaders are very pro-crypto – dream conditions for a miner looking for a kind welcome and cheap energy sources."
Meanwhile, Texas' main power grid struggled to keep up with the demand for electricity Monday, prompting the operator to ask Texans to conserve power until Friday, per The Texas Tribune.
On Twitter, the Aike Capital Founder Alex Kruger wrote that he "understood" there "may a large bitcoin miner exodus out of China by the end of the rainy season."
And Travis Kling, the Founder and Chief Investment Officer at Ikigai Asset Management, remarked that crypto community members should "keep paying close attention to this situation," as "it's a big deal."
He wrote:
"While it is always hard to get a good read on exactly what's going on in China, if the Chinese Communist Party is making a large concerted effort to curtail crypto activity of all kinds, that's one of the biggest market shifts in years."
___
Learn more:
– Bitcoin Miner Relocation Within China and Worst Case Scenario
– Miners on the Move: China's Crypto Mining Losses May Be Kazakhstan's Gain
– Analysts See 'Seismic shift' In Bitcoin Mining Amid Chinese 'Crackdown'
– Moving to Green Bitcoin May be Moving To a Two-Tier Bitcoin
– Green Investments Help Bitcoin Miners Amid Possible Regulatory Crackdown
– Proof-Of-Bitcoin Needed As Critics & Competitors Unite To Play Climate Card
– A Closer Look at the Environmental Impact of Bitcoin Mining
– No Crypto in G7 Wrap-up, but Traders, Miners Will Still Want to Take Note
---