Samsung, Shinhan Card Workers 'Quit Jobs after Making Crypto Fortunes'
The South Korean mainstream media has found a new subject du jour – crypto. And all of today's major newspapers carried reports on crypto fever 2.0, a wave of investment that has seen bitcoin (BTC) and altcoin buying go through the roof, eclipsing even the situation in late 2017 and early 2018, when media outlets reported about everyone from teenagers to nonagenarians investing their pocket money and pensions on tokens.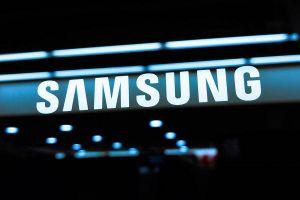 But crypto fever 2.0 appears to be an altogether more frantic affair. The government has doubled down on its threats to "crackdown" on an "overheated" industry – and has taken aim at individuals targetting quick profits by exploiting the kimchi premium with new banking measures, as well as crypto fraudsters and multi-level marketers running crypto-flavored scams.
Per Seoul Kyungjae, the ruling Democratic Party is the latest to add its voice to the chorus of policymakers and regulators promising to "crackdown" on the industry.
However, this time around even the middle classes are moving in on the crypto buying action. The TV network JTBC aired a video report featuring interviews and testimonies with employees at some of the country's biggest companies – the card giant Shinhan Card and Samsung – who said they had quit their jobs after making big money on crypto investments.
The ex-Shinhan employee stated that he made profits of around USD 2.7m by effectively staking all of his life savings – plus loans – on crypto trades. He left his job last month.
The former Samsung staffer, though, raised attention when he went online to claim that he had managed to put together USD 44,670 worth of capital to invest in coins – and had walked away with almost USD 36m.
Another office worker in the busy financial district of Yeoido said she had been left feeling "anxious" due to the fact that so many people she knew had made money from their own bitcoin investments.
And a former LG Electronics employee who asked to remain nameless told Cryptonews.com that he had also made money from a collective crypto buy along with colleagues. However, he joked that although the investment had helped him raise enough money to buy "some big electrical appliances" for his family home," it "wasn't the reason I quit my job!"
The former Shinhan Card worker has decided to become a full-time crypto YouTuber since leaving his post.
The media outlet pointed to Coinone crypto exchange data, which shows that over half of the platform's customers are aged 30-49, with the vast majority of the customer base being in their 30s.
But Donga reported that there is also plenty of action at the other end of the scale. Data from domestic crypto exchanges, the newspaper wrote, showed that 64% of new crypto investors are aged 20-39. And 1.5% of new investors are aged 19, the legal age of consent in the nation for activities such as crypto investment.
In another, a separate report from the same newspaper, there was testimony from 19- and 20-year-old investors. One, a university freshman, claimed that they had "opened an account at a cryptocurrency exchange as soon as" they turned 19 last month, adding,
"I was envious about the fact that my university seniors and friends had made money with crypto, and had quit their part-time jobs and started spending more."
The investor, surnamed Kim, has already invested over USD 530 and "plans to increase his crypto investment by taking out loans or borrowing from family members."
____
Learn more:
- Obsessed Amateur Crypto Traders Are 'Disproportionately Liquidated'
- 'Alarm' Rings as Crypto Trading Outpaces Stock Market in South Korea
- More S Korean Exchange Customers in Nervous Hunt for their Crypto
- Crypto Moms Now Taking Bitcoin Buying Tips from their Kids
- Sales and Income Rocket at South Korea's Biggest Crypto Exchanges
- Japanese Regulator Warns Teens Who'll Soon Be Able to Buy Crypto
---