Samsung Adds Bitcoin to its Crypto Wallet, Available on Note 10 Also
The biggest smartphone maker Samsung has added Bitcoin support to its forthcoming Blockchain Keystore Software Development Kit (SDK) and confirmed that its cryptocurrency wallet is supported on its newest flagship phablet, Galaxy Note 10.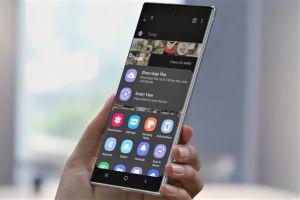 Per an update posted on the company's site for developers, the SDK will also feature support for Kakao's Klaytn – providing compatibility for the Bitcoin, Ethereum and Klatyn blockchain platforms. This means apps developed using the kit will be capable of handling BTC, Ethereum, ERC20 and Klaytn's Klay tokens.
The post also gave details on the regional availability for the SDK. The kit will be restricted to the following nations: Canada, Germany, South Korea, Spain, Switzerland, the United States of America and the UK.
The move means that millions of Samsung smartphone users will eventually be able to use Bitcoin with apps via the Blockchain Wallet that the company began including on its flagship devices, beginning with the Galaxy S10 earlier this year.
As previously reported, the SDK is slated for release later this year, but the post states that a Beta version is already available for developers, although the company will screen application requests from would-be partners.
Per a list of FAQs on the post, the company also claimed, "We plan to support more cryptocurrencies and expand supported regions in the near future." It also added that Samsung Blockchain Keystore will authenticate users via PIN or biometrics when a user's confirmation is needed, such as signing a transaction.
Samsung has been adding a number of decentralized apps (dapps) to its Blockchain Wallet in recent weeks – with 17 dapps now available to users in South Korea.
As reported, Samsung's mobile division said in May that it is looking to expand its blockchain activities and will "provide support for blockchain-powered services on forthcoming devices."
---