S Korea To Discriminate Crypto Traders Against Stock Traders With A New Tax
The South Korean government has unveiled its crypto tax proposals – with traders who earn over USD 2,100 a year set to pay 20% tax on their earnings.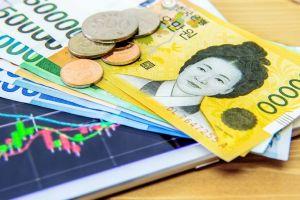 This limit is considerably lower for stock market traders, who do not need to pay tax on earnings (also 20%) of up to USD 42,000 from investments in KOSDAQ-listed companies. These proposals still need to be confirmed by the parliament.
Per multiple South Korean media outlets, including SBS, as well as Fn News and the Electronic Times, if confirmed by the parliament, the measures are set to come into force in October next year. Anyone earning under USD 2,100 from crypto trading would not need to pay tax on their earnings.
Crypto traders would be asked to submit tax declarations in May every year.
And those who attempt to bypass tax measures by trading on overseas-based exchanges were also issued with a warning. Tax authorities would have the power to issue undeclared traders with additional tax bills (also of 20%) – on top of the 20% payable from the undisclosed trades.
However, media outlets and experts appear to agree that tax evasion will likely be rife when the measures come into force, as there appear to be no provisions included to prevent or police peer-to-peer (P2P) transactions.
Furthermore, the government has stipulated that two different methodologies can be used while making tax declarations – another factor that could lead to "tax loopholes," concluded Fn News.
Media outlets also added that the fact that declarations need to be made in May may complicate matters. As the price of tokens fluctuates throughout the year, the process of calculating the precise fiat value of tokens at the moment they were traded could be fraught with errors and confusion.
---