Russian Power Provider to Debut Blockchain-powered Sales Platform in 2022
A largely state-run Russian energy firm is set to launch an energy buying platform that makes use of blockchain technology – but is seeking help from the private sector to carry out its plans.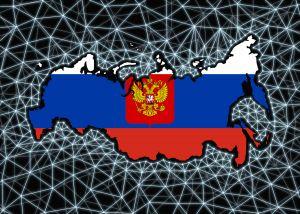 Per Cnet, the project is the brainchild of the largest energy sales provider in Kaliningrad and the surrounding region. The company is named Yantarenergosbyt, and is a subsidiary of the energy giant Rosseti – a firm that is 88% owned by the government's Federal Agency for State Property Management (a division of the Ministry of Economic Development).
Yantarenergosbyt is seeking a private contractor to help it build the platform, which will automatically register new customers to a new retail electricity market, create smart contract-powered energy supply contracts and relay information to energy industry supervisory authorities.
The energy provider will provide the successful bidder with a budget of around USD 651,000 to complete the platform creation process, and will announce its preferred bidder on September 20.
The firm specified that the system should make use of a decentralized blockchain network, and will likely mean that private firms and even individuals will be able to become node operators.
The platform will also be designed in a manner that allows operators to use smart meters to monitor and automatically calculate costs and payments for participants involved in the transfer and storage process – and issue clients with blockchain-powered digital invoices.
The media outlet stated that neither Rosseti nor its subsidiary would comment on whether similar moves might be repeated elsewhere in the nation.
However, back in February 2020, Rosseti unveiled a roadmap, which included a number of planned blockchain-related energy trading initiatives. The firm has pledged to undergo a "digital transformation" by the year 2030.
The media outlet stated that the new platform is slated to roll out in the city of Yekaterinburg and its surrounds, as well as the Kaliningrad region, on or before December 30, 2022.
Rosetti could well be testing the waters with its Kaliningrad project – in the hope that the platform could be adopted elsewhere in the nation. The company operates in 80 of Russia's regions and has a vast web of subsidiary companies.
____
Learn more:
- Ruling Russian Party Conducts Blockchain-Powered Online Primaries
- Russia Could Use Crypto to Dodge US Sanctions - Political Insider
---