Russian MPs Seek to Drive E-Pay and Crypto Further Apart with New Bill
Russia's parliament, the State Duma, is set to vote on a bill that could inadvertently clarify the difference between e-pay wallets and crypto wallets. The bill seeks to enable anonymous payments in digital transactions – providing they are made in fiat.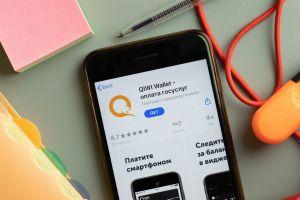 The measure was proposed by a group of MPs including Anatoly Aksakov, the chairman of the Duma's committee on the financial markets and the chief architect of Russia's increasingly complex crypto-related legislation, and apparently seeks to redress a problematic bill introduced in August this year.
The latest bill is entitled "On the National Payment System" and appears to be an effort to legitimize and free the e-pay sector from bundling together with crypto-related regulations.
Previous crypto regulations introduced this year have sought to marginalize crypto transactions – with the government hard at work on developing software it believes will be capable of damasking anonymous crypto transfers.
However, scores of critics have come forward with complaints about Moscow's regulations, which contained terminology such as "digital wallets," "electronic money" and "electronic transactions," sparking fear that leading providers like YooMoney, QIWI Wallet, WebMoney and PayPal would be affected.
Media outlet RBC said it believes that the new Aksakov-championed bill seeks to exclude crypto as bitcoin (BTC) and altcoins are not legal tender.
If the bill is voted into law, it will help drive another wedge between crypto and e-pay platforms in Russia – and comes hot on the heels of a report from earlier this week that YooMoney (formerly Yandex.Money) wants to block crypto exchange-linked accounts.
The service is co-run by Sberbank, Russia's biggest commercial bank – an entity that is majority-owned by the Russian state.
___
Learn more:
Crypto Regulation in 2021: The Piecemeal Approach & New Winds
Regulatory Kaleidoscope Challenges Crypto Industry - Crypto.com CCO
Clampdown on Crypto To Keep France In The Paleolithic Era Of Banking - MP
Sberbank Urges Central Bank to Reconsider Digital Ruble Issuance Plans
---