Russian Companies, Government Losing Interest in Blockchain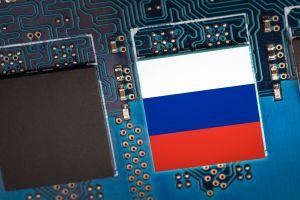 Interest in blockchain technology is falling among Russian companies, a new survey has found.
Per a report from Kommersant, the survey was conducted by Dell Technologies and involved speaking to 200 companies from Russia last year, including firms working in the technology, oil & gas, telecommunications, life sciences, healthcare, insurance, and financial services sectors.
And the study showed that Russian companies' appetite for investing in blockchain technology has fallen to levels three times lower than in 2018.
In a similar study conducted in 2018, 30% of the Russian companies surveyed had already announced plans to invest in blockchain technology in the next one to three years. But the new study showed that this figure has now shrunk to just 9%.
By contrast, Russian firms are growing keener on the idea of investing in other digital-age innovations, including artificial intelligence algorithms, as well as commercial and industrial robotics, the media outlet continued.
However, the report quoted experts as stating that while blockchain might not be for all, some sectors are still very serious about the technology, claiming that "large, but siloed projects for blockchain adoption" are still active, for example "in the energy sector."
Experts claimed that the wheat is now being sorted from the chaff. Russian internet ombudsman Dmitry Marinichev was quoted as stating that "random" would-be investors in the technology have already "dropped out," and it has become clear that the technology is not applicable to all enterprise sectors."
Sergey Vikharev, the tech director at KPMG's Russia and CIS operations, opined that financial firms are also still keen, adding that blockchain "can be productive in areas such as payment systems and banking." Large corporations, he added, may seek to use it to "accelerate document flow and decision-making," while "supply chain or payments" companies may also remain eager to implement blockchain-powered solutions.
But the report also pointed to another trend away from the private sector.
The Russian government – so keen to pioneer projects such as blockchain-powered general elections in recent years – has adjusted 2019 plans to spend over USD 1bn on the technology by 2024 – a figure that has been recently adjusted down to around USD 207m, with only two-thirds of that amount coming from the public coffers and the remainder being funded by "extra-budgetary sources."
___
Learn more:
- Chinese Tech Giants Pay Big for Blockchain Talent in Crowded Field
- New Lower-cost Samsung Phones Feature Blockchain File-sharing Tech
- Blockchain-powered Karaoke Booms in South Korea as Coronavirus Drags on
- South Korean Telecoms Giant KT Posts 'Sevenfold' Blockchain Profits
- Crypto Exchange Operator Affiliate to Launch Blockchain Genome Platform
- Bill Gates-backed, Blockchain, AI, and Big Data-powered Virus-fighting App Launched
- 'Dumb' Blockchains Keep Gaining Adoption, Gold Is 'Lame' - Vitalik Buterin
---