Russia Looks to 'Tighten Control' over Crypto Traders with New Tax Measures
Crypto industry experts in Russia have warned that government agencies are gearing up for a regulatory drive that will see it "tighten control" over crypto, enforcing tough new tax protocols and enhancing its monitoring of transactions.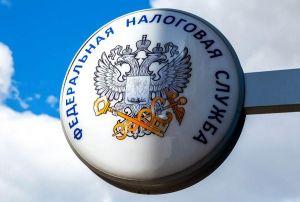 Per media outlet RIA Novosti, industry sources have claimed Moscow wants to force all traders to submit annual tax declarations outlining the details of their transactions with cryptoassets.
The State Duma is poised to vote on a bill that will force individuals or companies working with "digital assets" to pay corporate income tax or personal income tax on their earnings and submit details of their transactions if these are worth over USD 8,000 over the course of a tax year.
But experts told the media outlet that the tax authorities will seek to police tax declarations using information gathered from crypto exchanges. The Central Bank, said legal experts and executives from the Garantex and Alfacash exchanges, is planning to force trading platforms to submit data on their clients' transactions, and tax authorities will have access to these.
And the experts also added that the government plans to step up its monitoring of transactions conducted by Russian citizens and residents on overseas trading platforms.
The authorities appear confident that they already have the tools at their disposal to track crypto-to-fiat transactions using bank-submitted data, and now feel they are ready to start building networks that will help them track crypto-to-crypto trades.
Alfacash legal head and director Nikita Soshnikov stated that he foresaw a "general trend of tightening control over crypto transactions," beginning with crackdowns on government officials with crypto holdings.
The experts added that crypto taxation policing would likely kick off in earnest in the coming financial year – with citizens and companies dealing with crypto expected to declare their earnings at the end of the FY2021 tax year (April 2022).
___
Learn more:
Crypto and Tax in 2021: Be Ready to Pay More
Can't Beat Crypto Regulators? Educate Them
Spanish Tax Body Will Force Citizens to Declare Overseas Crypto Holdings
---