Russia Inches Closer to Crypto Regulation as Ministry Hands Gov't its Draft Bill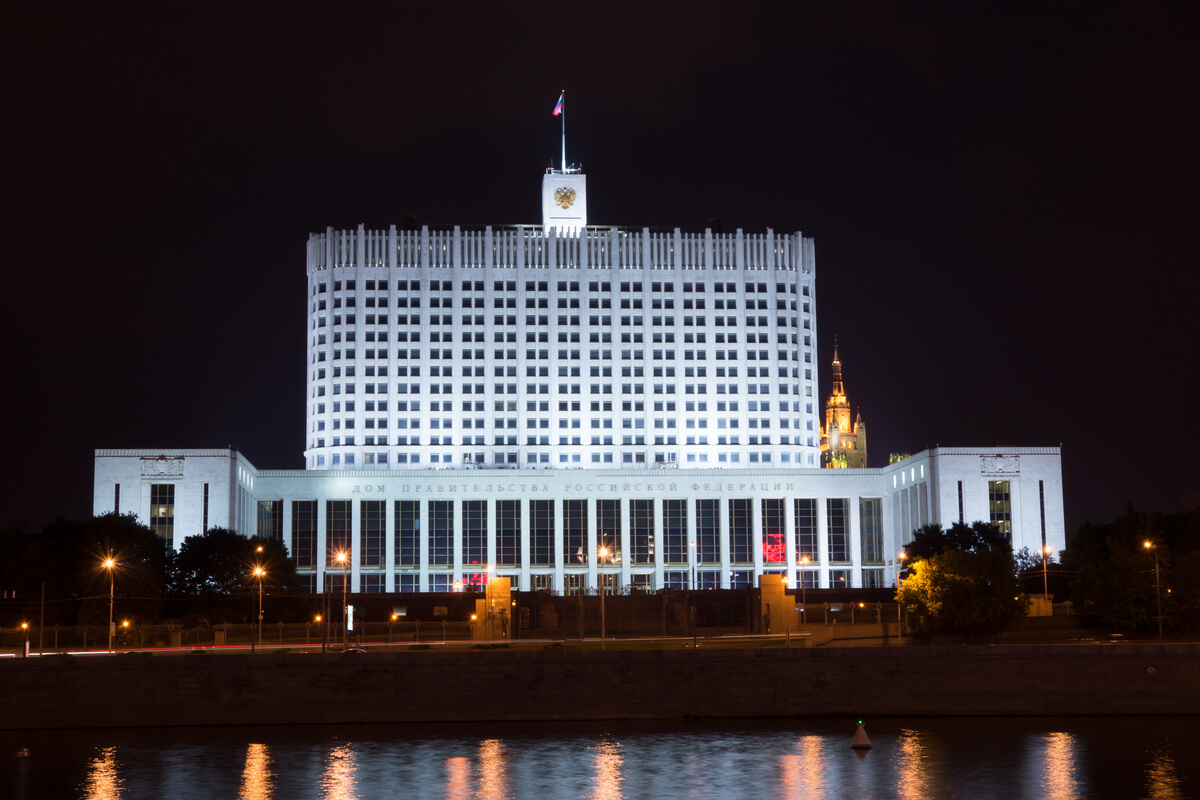 Russia's Ministry of Finance says it has formally submitted its draft bill on crypto regulation to the government – a move that could finally put an end to the political in-fighting that has dogged politicians in their bid to police the industry.
In a press release, the ministry said that the government had "also received proposals from the Central Bank," noting the latter's wish "to impose a ban on the organization of the issuance and circulation of digital currencies, as well as the introduction of liability for relevant offenses."
But the ministry noted, pointedly, perhaps:
"The Central Bank's proposals will be taken into account in further work on the draft law insofar as they do not contradict the approach of the Ministry of Finance."
The ministry added that its proposed changes were "aimed at creating a legal market for digital currencies with the establishment of rules for their circulation and their participants."
Per the ministry, the new bill, if adopted by parliament, would oblige the judiciary to consider crypto "solely as a tool of investment."
The bill will require domestic exchanges in Russia to abide by corporate governance, reporting, information storage, internal control and audit, risk management system, and fund management protocols, while "foreign crypto exchanges will have to register in Russia to obtain a license."
All crypto transactions will also have to be carried out through bank accounts, with banks ordered to "inform Rosfinmonitoring [Russia's anti-money laundering and counter-terrorist financing body] should they identify suspicious-looking transactions."
The bill also proposes that citizens take online tests "before purchasing cryptocurrency, which will determine their level of knowledge about investing in digital currencies and awareness of their possible risks."
A high score on this online quiz will allow citizens to invest some USD 7,800 per year in crypto, while a low score will see them limited at just USD 650.
However, the ministry added that "qualified investors and legal entities will be allowed to make [crypto] transactions without any restrictions."
Furthermore, the bill will create a legal definition for Bitcoin (BTC) and crypto mining – as well as legal obligations to "inform tax authorities" about their activities.
While many nations worldwide have sought to regulate crypto, forcing exchanges to register with regulators, obliging traders to pay tax on their earnings and asking citizens to declare their holdings, Russia has been stuck in an impasse between pro-business forces and the Central Bank, which wants to outlaw all forms of crypto, including mining – and clear the path for its own forthcoming digital ruble.
But the ministry, which has the backing of many other ministries, as well as senior lawmakers, has created what it has called a compromise that it claims reflects the concerns raised by the Central Bank.
As reported late last week, the Central Bank threw the process into chaos when it unveiled its own draft bill – again calling for a blanket ban on crypto.
And while it might appear that the momentum has swung decidedly in the ministry's favor, the Central Bank, however, has seemingly no intention of going down without a fight. Vedomosti reported that the bank "does not intend to retreat from its tough position in the issue of regulating cryptocurrencies," although the report conceded that the ministry's proposal offered more in the way of "compromise."
The bank's bill suggests forcing commercial banks to block all transactions linked to customers with "activities related to cryptocurrencies in Russia or abroad."
____
Learn more:
- New Russian Law 'Will Dampen Public's Interest in Crypto', Says Biz Leader
- 2022 Crypto Regulation Trends: Focus on DeFi, Stablecoins, NFTs, and More
- Russia Plans Up To USD 13.3B In Crypto Taxes
- 'Powerful' Resistance Money Gets Traction as Bitcoin & Crypto Donations Soar in Ukraine Amid Conflict With Russia
---