Robinhood CEO Steps on the Same Old Rake with Idea to Increase Dogecoin Block Size
Disclosure: Crypto is a high-risk asset class. This article is provided for informational purposes and does not constitute investment advice. By using this website, you agree to our terms and conditions. We may utilise affiliate links within our content, and receive commission.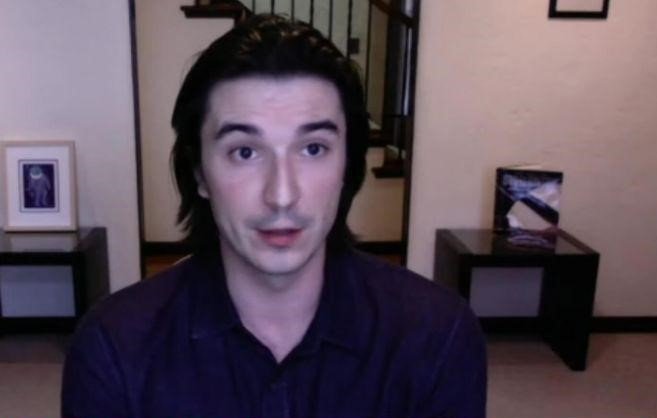 Vlad Tenev, co-founder and CEO of the popular trading app Robinhood, shared a new old solution for increasing dogecoin (DOGE)'s throughput – and the community doesn't seem impressed.
In a Twitter thread, Tenev said that he's been "thinking about what would [it] take" for DOGE to "truly be the future currency of the Internet and the people."
He goes on to claim that the first condition – "vanishingly small" fees – has already been fulfilled. And then he came to the block part of his discussion. Block time of one minute, he argues, is "a bit on the longer side" for payments, with ten seconds or less being more appropriate.
With that block time and 1MB block size, its throughput is about 40 transactions per second (tps), he said, while Visa's network can theoretically handle 65,000 tps – and Dogecoin needs to surpass Visa, by increasing throughput by at least 10,000x.
Tenev, however, says that there is a simple solution, without employing Layer 2 (L2) solutions (those built on top of Dogecoin as Layer 1), writing:
"Fortunately, this is easy to solve simply by increasing the block size limit. […] Dogecoin core devs, I would focus on one thing: coming up with a good process for increasing the block size limit over time."
Now, critics will claim that this will come at the cost of enthusiasts being able to run a full node on a Raspberry Pi at home. Processing 10GB in blocks per minute will require more sophisticated hardware. And I think that's actually a fair tradeoff.

— Vlad Tenev (@vladtenev) April 14, 2022
Many were quick to comment that "We had this debate and big blocks lost." User 'MarinoBTC' opined: "Keep the base layer prestine building on top and never sacrificing layer 1."
Popular bitcoin (BTC) investor WhalePanda opined that this is a case of someone hearing about a project for the first time and thinking they have a solution for its issues. "I wonder if [Tenev] has heard about BSV that thought of this first. The classic "I've just heard about Bitcoin (or in this case Dogecoin) and I'm here to fix it"," the investor wrote.
And many more brought forth the issue of centralization – an argument that is especially potent in Robinhood's case given its controversy during the GameStop saga.
As previously reported, Ethereum (ETH) co-founder Vitalik Buterin argued that there are limits to blockchain scalability in order to not sacrifice decentralization, and "you can't "just increase the block size by 10x."
His comment came after Tesla's chief Elon Musk had tweeted about speeding up Dogecoin's block time and increasing the block size.
Meanwhile, more comments on Tenev's post are coming in, with one commenter arguing that there is marketing involved here, that users of certain large chains do not care about economic or technical sustainability, and that even those chains are inefficient and struggling to increase throughput.
The good news is large block monolithic chains are so inefficient they struggle to increase throughput anyway. So, even against the best marketing, it's quite inevitable validity proofs, fraud proofs and data availability proofs will conquer the landscape, in some way or another.

— polynya (@apolynya) April 15, 2022
____
Learn more:
– Robinhood Domesticates Shiba Inu
– Robinhood Unveils New Debit Card That Promises Bonuses For Crypto Investments

– First 1,000 Robinhood Customers Get Crypto Wallets
– Robinhood is Working On Crypto Gift Transfers – Report

– Musk Not Joining Twitter's Board But Wants 'Significant Improvements', Teases DOGE Payments Integration
– Japanese Exchange to Become First Licence-holding Platform to List Dogecoin
---