Ripple's Q2 Report: XRP Up, Volume Down, Benchmark Changed
Ripple, a California-based blockchain startup focusing on the banking sector, released their Q2 XRP Markets Report for this year, which shows that XRP price is up, but trading volume is down.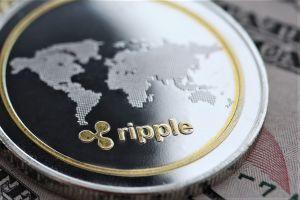 These are the major points delivered by Ripple's second-quarter report:
Sales of Ripple's native token XRP increased by almost 48.5% from Q1's USD 169 million to Q2's USD 251 million. The majority of sales volumes came from the pragmatic sales, rising by 34.5%, from USD 107 million in Q1 to USD 144.6 million in Q2. However, the direct institutional sales saw the biggest difference between the quarters, jumping from USD 61.9 million to USD 107.9 million, which is a 72.5% rise.
XRP's global trading volumes dropped 27% from USD 53.85 billion in the first to USD 39 billion in the second quarter. The likely reason for this drop, takes us to the next point.
Ripple changed its benchmark for trading volumes in June. "Given the concerns about overstated market trading volumes, CryptoCompare will be Ripple's primary benchmark for XRP market volume going forward", the report states, "due to the concerns about misreported, falsified and inflated reported trading volumes." While it previously used CoinMarketCap, which shows an increase in global trading volumes, the firm decided to work with data and indices firm CryptoCompare, which shows lower numbers. CryptoCompare, which considers granular data, "offers a more complete look on the quality, regulatory environment, management, and structure of exchanges that filter out a majority of unverified volumes", Ripple states, and "is in line with what Ripple believes to be more accurate XRP trading volumes."
XRP expanded to 12 new exchanges, now being listed on over 130 exchanges worldwide. Its price gained 28.20% over Q2, standing at USD 0.40 at the end of the quarter, with an average of 5.1% volatility in daily returns. The average daily volume increased by 175%. While XRP's correlation with bitcoin dropped, its correlation with ether is still high.
Ripple released three billion XRP out of cryptographic escrow in this quarter (a billion per month), and replaced 2.1 billion XRP in new contracts. The remaining 900 million is used to develop use cases for XRP, including Xpring and RippleNet's partnerships, such as the one with MoneyGram.
RippleNet, a global payments network, saw the highest number of customer transactions in Q2, with the number of xRapid, a solution for on-demand liquidity, which leverages XRP, transactions increasing 170%.
In Q3, "Ripple plans to take a more conservative approach to XRP sales", and will target programmatic sales at 10 basis points of their lowered trading volumes. The firm also decided to pull back from certain XRP over-the-counter exchange markets, and it will focus on "institutional sales on markets where the on-exchange liquidity for XRP is insufficient to meet institutional demand."
One of the people to react to the report is Ryan Selkis, founder of Messari, a crypto research firm that wrote the report last January, which suggested the market capitalization of Ripple's XRP cryptocurrency may be overstated by as much as USD 6.1 billion, based on "inflated circulating supply numbers." Selkis tweeted that: "Watching Ripple legally dump [USD] 1.1 billion of XRP as revenue (plus founders' rewards!!!) over the past three years - with no organic use case - really helps you understand how worthless the BitLicense [a license issued by the New York State] has been for protecting consumers."
On the other hand, the supporters defended Ripple.
Meanwhile, Ripple partnered with MoneyGram in June, with the focus being on Ripple's xRapid product.
XRP is the third largest cryptocurrency by market capitalization. At the time of writing (14:23 UTC), its price is USD 0.32, or 1.3% more than 24 hours ago. It's up by almost 3% in the past week and is down by almost 32% in the past month.
---