Ripple Released 'Sequel' to Their Famous Crypto Ad (UPDATED)
Disclosure: Crypto is a high-risk asset class. This article is provided for informational purposes and does not constitute investment advice. By using this website, you agree to our terms and conditions. We may utilise affiliate links within our content, and receive commission.
Ripple came out with a new ad promoting global and instant payments. However, this time, the company does not make fun of the current global financial system. (Updated on October 28th, 9:22 UTC: updates in bold.)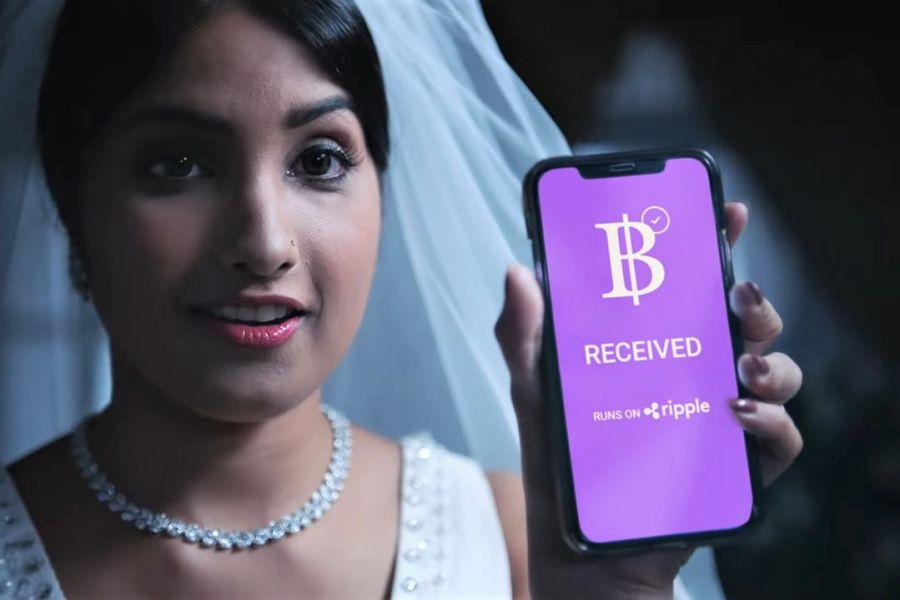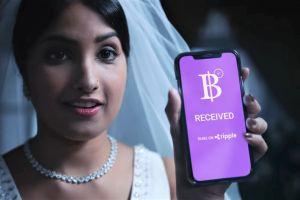 A California-based crypto start-up focusing on payments technologies, is back with another "new brand awareness campaign," as their Twitter post says, which is being promoted in two countries. Based on the ad, these two are Japan and Thailand. The YouTube video description explains the company's intent further, saying that "Ripple's latest commercial [is] highlighting common examples of how our customers' customer benefits from our blockchain-based technology."
The ad focuses on a variety of people in a variety of different, often times sticky situations, when money is needed at that very instant and how, through the services of Ripple's customers, one can get out of trouble fast. It opens up with a woman sending USD via Ripple's platform and a group of factory workers receiving that payment in JPY. "Got it," the man yells out, much to the joy of his colleagues, and this phrase will be repeated by the other senders and recipients in the ad as well, likely symbolizing the ease of transaction.
The ad continues with a young man breaking a valuable vase in a Thai museum and his parents rescuing him with an instant money transfer, from USD to THB; a mother and daughter in Japan send money to an elephant rescue group, a fashion designer sends CAD as a payment to the manufacturers in Asia, and finally, a confrontation between a bride and a caterer is resolved by the bride's astronaut sister (a crypto inside joke) sending payment from outer space, and the wedding continues.
Both this and the previous ad were meant to be funny and light in nature, while emphasizing the how easy and fast it is to send funds via Ripple's platform and – as it was particularly the case with the first ad – poke fun at the sluggishness of the traditional banking system. Here is the biggest difference between the two ads, as the previous one has a far greater focus on the outdated financial system, while this one seems to be a sequel, with global payments and its effect in people's personal and work life as the main characters. The first ad ends with "Global payments are fragmented. Ripple connects," while the second concludes with "Powering global payments for all" and a list of companies that run on RippleNet. Its conclusion also points to the "got it" Ripple page that says: that "Global payments should be easy," which is why "hundreds of banks and payment providers around the world use Ripple's technology."
Monica Long, SVP (senior vice president) of Marketing at Ripple told us that ""Got It" speaks to what people sending money internationally care about most – that their money gets to its destination quickly, easily and reliably. The campaign includes video and static ads in the U.K. and Thailand, as well as a landing page where visitors can learn more about RippleNet and institutions that run on Ripple," she said, adding that "the ad is aimed at our customers' customers: consumers and small businesses – specifically those who are looking to take advantage of faster, more reliable cross-border payments."
Long also commented on the goal of the campaign, saying that Ripple partners with their customers, which are financial institutions around the world, "to help them market their cross-border payment services that are powered by RippleNet. We launched adoption marketing as part of the RippleNet Accelerator Program in late 2017. We co-brand these campaigns and some customers choose to co-brand their products with "Runs on Ripple" – a very similar brand strategy to "Intel Inside" or Visa. The goal of this campaign is to build Ripple's brand awareness and understanding with our customers' customers, who are consumers and small businesses," said the SVP.
Though the YouTube comments for the ad this time around were not disabled, at the time of writing there weren't any posted. However, many Ripple fans have reacted to the post on Twitter. Many find this an easy-to-understand commercial that could help introduce Ripple to more people. As with the previous ad, there seems to be some confusion again as to what exactly is being promoted: XRP, Ripple's payments system, or both perhaps.
Meanwhile, as recently reported by Cryptonews.com, Ripple has removed mentions of their main products from their website, as the company is moving towards building a network instead of a software suite. The company believes that combining all the different products into a unified network is a natural evolution of the company and its offerings, given the growth of their customer base, as well as the development of their standard and technology, according to a spokesperson for company said.
Also, recently Ripple made several announcements, including those of additional acquisitions that should help their native token, XRP, reach a wider audience. Meanwhile, the CEO of the company said that Ripple has USD 305 million in cash in the bank and makes thirty deals a week.
XRP is currently (8:25 UTC) trading at c. USD 0.29. It appreciated 2.4% in the last 24 hours and 2.4% in the last week. It's Sentscore has also gone up over the past week to 5.5, sharing the number one spot among the top 10 coins by market capitalization with Bitcoin.
---