Putin's Biggest Critic Received 648 Bitcoins from Donors Since 2016
Russian "anti-corruption" political activist Alexei Navalny's support organization has amassed USD 3.3 m worth of bitcoin (BTC) in donations, per a new report.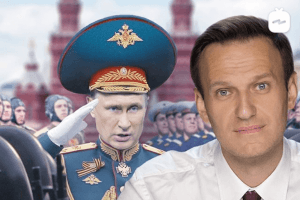 Navalny is known as one of President Vladimir Putin's most vociferous critics and his Shtab Navalny organization claims to "conduct investigations, fight for the environment, nominate independent candidates for local elections and conduct social and political campaigns."
The platform began accepting bitcoin donations in 2016, and calls itself "the main political opposition force in the country."
Per media outlet RBC, which quotes blockchair.com data, Navalny's organization has received a total of BTC 648 since it began accepting bitcoin donations, an equivalent of USD 3.3 million if each donation's USD worth is calculated at the time of receipt.
However, it appears Navalny is not whaling away his donations – as just USD 1,300 (or just over BTC 0.14) remains in the organization's wallet. RBC states that the money has either been converted into fiat, spent or has been moved to other addresses.
A total of 3,241 transactions have been made into or out of the Shtab Navalny wallet.
The news comes just a day after Navalny announced he was closing down another donations-powered platform, the Anti-Corruption Fund – after he and an employee were hit with a combined total of USD 1.24 million in fines.
In an official post, Navalny stated that donations had already helped force corrupt politicians and public officials to stand down. He also vowed to continue his fight against Putin and the State Duma's leading party, United Russia, which holds 335 out of a total of 450 seats in the Russian parliament.
__
Learn more: What Have Vladimir Putin, Warren Buffett, and Justin Sun Got in Common? This Bitcoin Address
---