Pundits Rage about 'Skewed' New York Times Crypto-DeFi Front Page
Disclosure: Crypto is a high-risk asset class. This article is provided for informational purposes and does not constitute investment advice. By using this website, you agree to our terms and conditions. We may utilise affiliate links within our content, and receive commission.
An article published on the front page of the New York Times (NYT) has claimed that a "boom in companies offering cryptocurrency loans and high-yield deposit accounts" is "disrupting the banking industry" and has left regulators "scrambling to catch up." But it is an article that has already received no shortage of flak from the crypto community, who have berated factual "inveteracies" and other perceived problems with its "broad-brush" approach to the sector.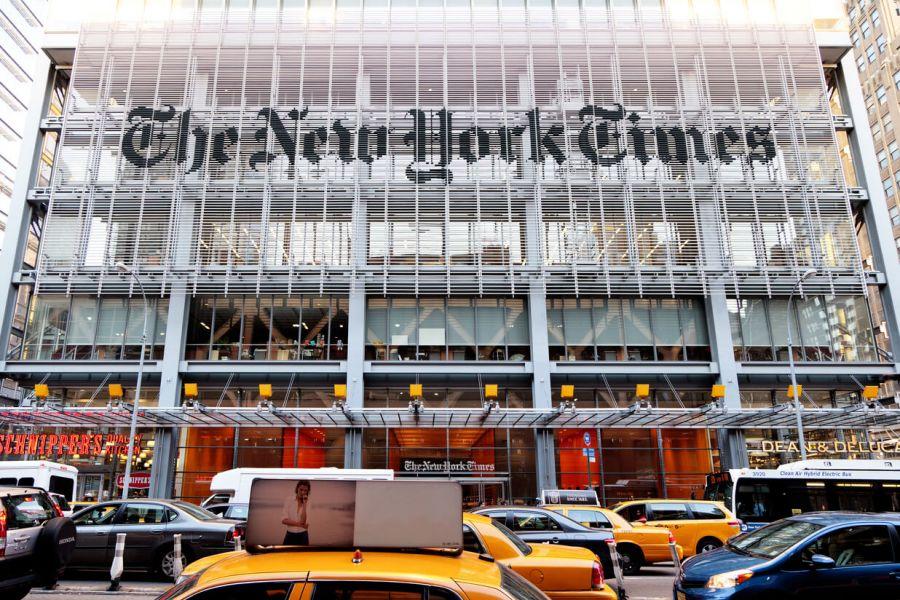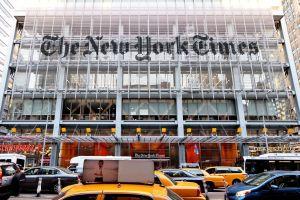 Source: Adobe/vacant
In the piece, authors Eric Lipton and Ephrat Livni explained that in recent months, "top officials from the Federal Reserve and other banking regulators have urgently begun what they are calling a 'crypto sprint' to try to catch up with the rapid changes."
These regulators, they added, are looking to "figure out how to curb the potential dangers from an emerging industry whose short history has been marked as much by high-stakes speculation as by technological advances."
The authors quoted Senator Elizabeth Warren as stating:
"Crypto is the new shadow bank. It provides many of the same services, but without the consumer protections or financial stability that back up the traditional system. It's like spinning straw into gold."
They went on to note that politicians and regulators were concerned that consumers "are not always fully aware of the potential dangers of the new bank-like crypto services and decentralized finance (DeFi) platforms."
And they warned that "Crypto deposit accounts are not federally insured and holdings may not be guaranteed if markets go haywire. People who borrow against their crypto could face [the] liquidation of their holdings, sometimes in entirely automated markets that are unregulated."
On social media, the crypto community gave the article a lukewarm reaction, with Caitlin Long, the Founder and CEO of Avanti Financial Group, writing that the NYT had painted a "black and white" picture, with "anti-crypto forces trying to paint" all crypto players "with a broad brush."
She noted:
"Bad actors deserve to be called out, but the article ignores fact that regulatory-compliant firms exist. The article ignores fact that regulators have approved some incumbent banks to enter [the crypto space]. […] This can be dangerous for a couple of reasons. The knowledge frontier in crypto is not in incumbent banks. Ponder, how many top crypto developers work for traditional banks?"
Long added that the article contained some factual errors about the nature of services offered in some areas and concluded with a warning:
"As our industry becomes bigger and more successful, and as some of us get closer to regulatory approval by submitting to the very same rules as traditional banks (plus stricter rules for crypto), everyone should expect even more pushback from incumbents."
The piece also featured a comment from Flori Marquez, the BlockFi Co-Founder, who explained that BlockFi's crypto lending "offerings are worrying and perplexing" for regulators to the extent that "in California, where BlockFi first sought a lender's license," the company was first told to "apply for a pawnbroker license."
Marquez explained that when she contacted the sheriff's office in San Francisco to enquire about this, she was told:
"No, pawnbrokers' licenses are only for physical goods. And because crypto is a virtual asset, this license actually does not apply to you."
Eventually, BlockFi returned to the banking regulators, and finally received the appropriate certification, Marquez explained.
Regulators' confusion appears to be palatable, the authors implied.
Warren also added that "one option" that could help bring DeFi and other players into check "is to ban banks in the United States from holding cash deposits backing up stablecoins," a move that "could effectively end the surging market."
The launch of a Fed-run digital dollar, still little more than a pipe dream, was mooted as another solution.
The crypto community was suitably unimpressed.
Zhu Su, the Co-Founder and CEO of Three Arrows Capital, quipped that the NYT "being anti-crypto is actually one of the biggest bull cases for it," although "they definitely wouldn't believe it."
American crypto-specializing lawyers also weighed into the debate, with Carol Van Cleef noting that there was "nothing new," in the NYT piece, which was "a little skewed, not overly insightful and sorely lacking expertise."
Fellow lawyer Lewis Cohen agreed, writing that the piece was "light" on "research," "blew a few key facts and generally didn't add much to the discussion."
Cohen concluded, pertinently perhaps,
"When the crypto press is doing a better job at journalism than [the NYT is], [it's] time for a rethink."
Usually it's when these second order markets go bananas that you know for sure the coin is fractioned. https://t.co/oDB9FaCUxi

— Steve Barbour (@SGBarbour) September 6, 2021
____
Learn more:
– Banks Protest Crypto Firms' Claim to Federal Reserve Payments Systems
– CBDC: A Solution in Search of a Problem?
– DeFi Is Not a New Concept and Is Misnamed As Decentralized – SEC Chair
– Congressional Researchers Remind Of Crypto Regulations Risks
---