Prosecutors Charge Two Men over Coincheck Hack, But Not For Hacking
Tokyo prosecutors have formally charged two men with handling stolen cryptoassets as part of the investigation into the January 2018 hack on crypto exchange Coincheck – still the biggest crypto heist in human history.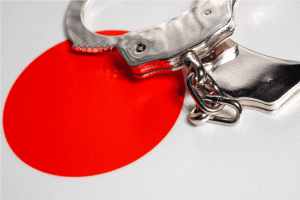 Per media outlet Nikkei, the two men, an Osaka-based 39-year-old and a doctor, aged 30, from Obihiro, Hokkaido, under the terms of the Act on Punishment of Organized Crimes and Control of Crime Proceeds.
Per the terms of the indictment, the two men have not yet been accused of hacking – meaning the malicious actors responsible for the theft may still be at large. But Nikkei says that police officers are currently deciding if they have enough evidence to charge the men under the terms of the nation's principal cybercrime law, the Act on Prohibition of Unauthorized Computer Access.
So far, the men have been charged with taking part in a purchase deal for millions of discounted NEM (XEM) tokens in February-March 2018. Prosecutors say the men obtained the cryptoasset, knowing full well that it had been stolen from Coincheck, and went on to sell it, earning "billions of yen" in the process.
Prosecutors say that the men appear to have exchanged hugely discounted NEM tokens for another, unnamed cryptocurrency.
Some 260,000 customers' NEM wallets were raided as part of the attack, which forced the Japanese government and its financial regulators to radically rethink its policing of crypto exchanges and security protocols.
After a largely fruitless initial search for the hackers, Tokyo police began to close the net on suspects in December last year.
At pixel time (10:22 UTC), XEM, ranked 27th by market capitalization, trades at c. USD 0.0369 and is up by 1% in a day, trimming its weekly losses to less than 3%. The price is down by 30% in a month and 50% in a year.
---