Proposed Digital Dollar and Digital Yuan Have a Lot in Common – Report
Chinese media analysts believe that there are a number of key similarities between the Digital Dollar Project and the central People's Bank of China (PBoC)'s digital yuan – but they say that by the time the American project irons out wrinkles, it may be too late to beat Beijing to the punch.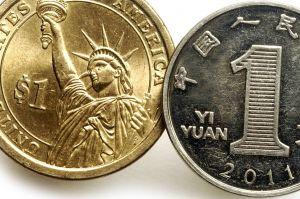 In an article published by media outlet 52CBDC, analysts stated that, like the PBoC, the Digital Dollar Project white paper suggested using a "dual-layered" system for its central bank digital currency (CBDC).
Although the PBoC has played its cards very close to its chest on the digital yuan's technological details, many Chinese reporters agree that it will make use of two-layer architecture and a two-tier delivery system.
The Digital Dollar white paper also makes mention of using a two-tier structure that would involve distributing the token via commercial banks – a system not unlike China's, although the PBoC will presumably look to initially make exclusive use of state-owned banks.
As such, although the Federal Reserve and the PBoC would be the sole issuer, other banks would act as intermediaries in both nations.
The report's authors add that the Digital Dollar Project also suggests using a similar (also two-tiered) operating system for exchanges and deposits. Again, both the American and the Chinese projects put their central banks atop the pyramid, with regulated financial intermediaries processing digital currency transactions parallel to conventional cash transactions.
However, the report goes on to add that a number of issues are not addressed in the American white paper, including privacy issues – which could clash with the USA's Fourth Amendment.
The authors report that the PBoC has already made it clear that digital yuan deals will not accrue interest and will not impinge on the bank's existing business operations. Digital Dollar Interest-related matters, say the authors, have not been addressed yet.
Furthermore, the American project has not yet clearly specified whether the Digital Dollar would support offline payments, or indicated if it would seek to develop a unique wallet or use a third-party solution.
The authors end with a barb, stating,
"Perhaps all of these matters will be cleared up in the next iteration of the white paper. But by then, the digital yuan might be ready to launch."
---