PoS Coins, Lightning, DeFi & DEXes In Danger as US Bill Chaos Intensifies
Disclosure: Crypto is a high-risk asset class. This article is provided for informational purposes and does not constitute investment advice. By using this website, you agree to our terms and conditions. We may utilise affiliate links within our content, and receive commission.
Mayhem appears to have broken loose in the world of American politics, and the crypto community may be caught in the eye of the storm, as now, proof-of-stake (PoS) networks might be left in danger at a time when Ethereum (ETH) is moving towards PoS. Moreover, the Lightning Network, decentralized exchanges, and DeFi might get hurt too. (Updated at 16:39 UTC: updates throughout the entire text.)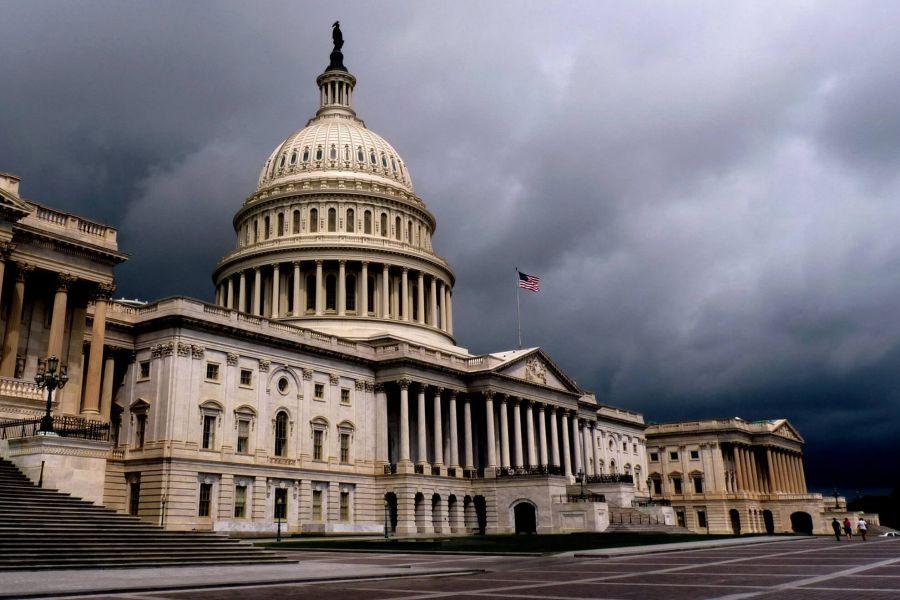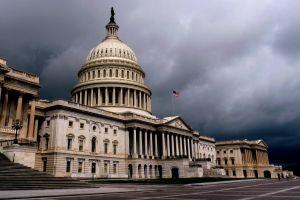 A controversial infrastructure bill being moved with alacrity through the parliamentary system contains a number of clauses that pertain to crypto players and how they are taxed. As previously reported, most of these pertain to the legal definition of a "broker." This week, the American crypto community has attempted to drive up support for a bipartisan amendment to the bill put forward by three senators, including the crypto-keen Cynthia Lummis.
The original bill could force the crypto mining and trading community to cough up a staggering USD 28 billion – to help fund hundreds of billions worth of USD worth of public spending projects. "Broker" status would force miners and developers to provide exhaustive lists of documents and transaction history records to Internal Revenue Service officials – before paying taxes on their holdings and historic earnings.
Lummis, along with the Senate Finance Committee Chairman Ron Wyden and the Republican Senators Pat Toomey, proposed an amendment that would exempt miners, validators, blockchain developers and wallet-making developers from being classed as "brokers" – and thus subject to all of the provisions of the bill.
Meanwhile, Treasury Secretary Janet L. Yellen spoke with lawmakers Thursday to raise objections to the effort led by Wyden and other senators to weaken the legislation's proposed crypto overhauls, The Washington Post reported, citing two undisclosed people. Yellen lobbied Wyden about the matter, per the report.
And now, a fresh spanner has been thrown into the works – in the shape of a brand new, rival amendment that appears to have backing from the Presidential office.
The amendment was launched by senators Rob Portman, Mark Warner and Kyrsten Sinema. Confusingly, perhaps, this new amendment proposed the same for of exemption as the original amendment – but only for proof-of-work (PoW) miners, such as Bitcoin (BTC), and (for now), ETH miners. That means developers and validators on proof-of-stake networks like and Cardano (ADA) (or yet-to-be-launched Ethereum 2.0) would be classed as brokers – while Bitcoin protocol professionals would effectively escape unscathed.
Some were quick to point out that in some respects at least, there appeared to be very little difference if at all between at least certain parts of the latest amendment proposal.
However, the General Counsel at Compound Labs Jake Chervinsky, stressed that "Portman-Warner protects PoW miners & some (but not all) wallet projects. That's it."
"Not software developers, or Lightning node operators, or PoS validators, or DEX liquidity providers, or DeFi aggregators, or many other non-custodial actors who can't comply with the law," he said.
And it looks as though the new amendment may have some powerful backers. The White House producer Pat Ward tweeted a statement from Andrew Bates, the White House Deputy Press Secretary, which read:
"The Administration is pleased with the progress that has yielded a compromise sponsored by Senators Warner, Portman and Sinema to advance the bipartisan infrastructure package and clarify the measure to reduce tax evasion in the cryptocurrency market. The Administration believes this provision will strengthen tax compliance in this emerging area of finance and ensure that high-income taxpayers are contributing what they owe under the law."
The Washington Post economics reporter Jeff Stein confirmed that the White House "is coming out formally in support of the Warner-Portman-Sinema crypto amendment," and "implicitly against the Toomey-Wyden-Lummis plan."
And the original amendment appears not to be faring pretty badly thus far, with a key debate coming up in the Senate tomorrow.
Bates continued:
"We are grateful to Chairman Wyden for his leadership in pushing the Senate to address this issue, however, we believe that the alternative amendment put forward by Senators Warner, Portman, and Sinema strikes the right balance and makes an important step forward in promoting tax compliance."
Meanwhile, per Chervinsky, "word in DC is that this whole thing was Treasury's idea."
"They don't like what we're building & their solution is to obtain jurisdiction over non-custodial actors. They tried this via FinCEN's proposed rule last year & failed. Now they're trying again. Problem is, they might succeed this time," he said.
Lummis issued a desperate plea, writing:
"We NEED you. Please call your senators. Please tweet. Please email. We are facing major headwinds on the Wyden-Lummis-Toomey amendment. Burying financial innovation in red tape and sending [developers] and miners on info collection wild goose chases for info they don't know is horrible policy."
Wyden, meanwhile, took aim at the rival amendment, noting:
"The Warner-Portman-Sinema amendment provides a government-sanctioned safe harbor for the most climate-damaging form of crypto tech, called proof-of-work. It would be a mistake for the climate and for innovation to advance this amendment."
Jerry Brito of Coin Center, a key advocate for the Wyden-Lummis-Toomey amendment, called the Warner-Portman-Sinema measure "disastrous" as "it only excludes proof-of-work mining" and "does nothing for software [developers]." If the rival amendment passes, he added "this is the US Congress picking winners and losers." His sentiments were echoed by Senator Toomey.
The legal expert Sarah Shtylman, Counsel at Perkins Coie, opined that the Warner-Portman-Sinema amendment "demonstrates either blatant favoritism or a deep misunderstanding of the tech at issue."
"The infrastructure bill as a whole will very likely pass, & then it'll go to the House. Depending on what happens to the crypto provision, we can push for an amendment there too. After that, the crypto provision won't take effect until 2023 at the earliest, so we can keep fighting to reverse it in Congress or overturn it in the courts," Chervinsky explained.
____
Reactions:
_____
Learn more:
– 'Don't Be Lulled' as European Commission Mulls a Crypto KYC Trap
– US Infrastructure Bill Hurts Privacy, Innovation & Decentralization – EFF
– 'Fiat-Like' Proof-of-Stake Chains Favor Centralization & Rich Players
– Crypto Industry's Lobbying Power Grows As Former Officials Change Sides
– Want To Fix Financial Literacy? Focus on Billionaires & Politicians
---