Private Software Firm Says It Is Working on China's CBDC Project
Another Chinese private sector company has admitted it is working with the nation's central bank on its rapidly expanding digital currency pilot project – the second private firm to make such a claim this week.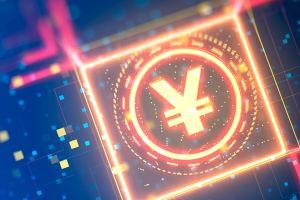 Per NetEase, a mobile pay software provider named Weifutong Technology has revealed it has been working with a number of unnamed state-owned banks on the central People Bank of China (PBoC)'s digital yuan pilots, which already encompass five major cities – and could be expanded to a host of new areas shortly.
Weifutong is a subsidiary of the Shanghai-based textiles giant Huafeng Microfiber, and develops back-end mobile pay solutions for a number of major banks in the Middle Kingdom.
Weifutong said that its digital currency business involves "actively participating in [the digital yuan project] with some banks."
But the firm added that due to the terms of confidentiality agreements, it could not disclose further details of its testing and "related promotional work" for the time being.
The same media outlet claimed that more details have emerged regarding Shenzhen Techno Telecom's involvement in the project, after the Beijing-based firm admitted it was working on the pilots earlier this week.
NetEase reported that Shenzhen Techno Telecom is working with a "large state-owned bank," and claimed that its most-recently listed client base includes the central bank itself, three policy banks, and six state-owned commercial banks – in addition to a large number of provincial banks and other financial firms.
Other private firms widely believed to be working on the project include the food delivery platform Meituan Dianping and ride-share operator Didi Chuxing.
A number of China-based and international experts have also claimed the likes of Tencent and Alibaba, operators of the popular WeChat Pay and Alipay e-pay platforms, are also working behind-the-scenes with the PBoC.
---