'Post-dollar World' May Be Run by Digital Yuan – Analysts
Disclosure: Crypto is a high-risk asset class. This article is provided for informational purposes and does not constitute investment advice. By using this website, you agree to our terms and conditions. We may utilise affiliate links within our content, and receive commission.
International experts are warning that China's forthcoming digital yuan might be gunning not only for the United States dollar, but also for bitcoin (BTC)'s market share – while slumping dollar prices have prompted some to ask if BTC currently presents a better investment opportunity than the greenback.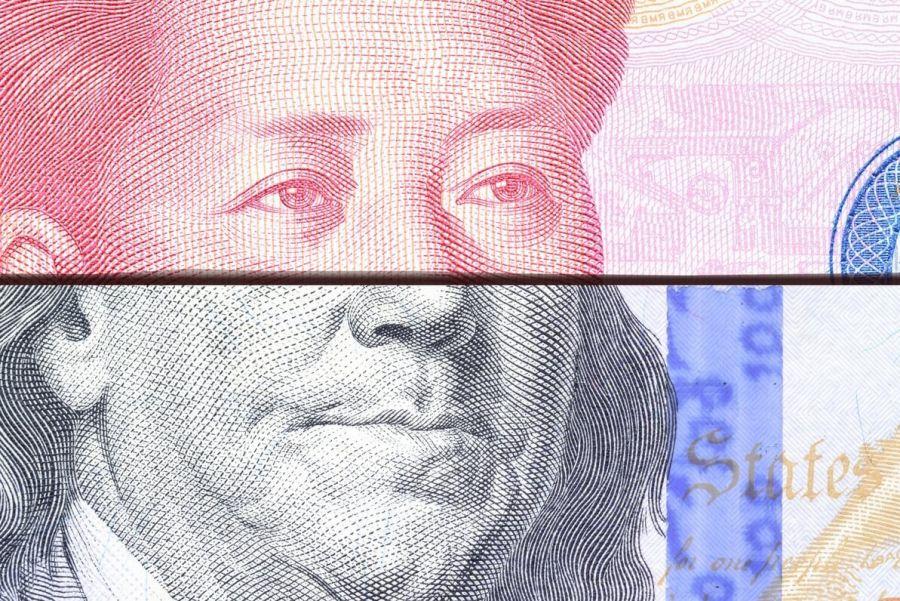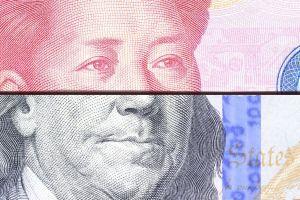 In a Bloomberg report published on June 1, a number of authors asked if the digital yuan – currently still in the pilot test stage could "challenge bitcoin and even the dollar."
The authors wrote that the "rise of independent cryptocurrencies such as bitcoin and ethereum (ETH)" has spooked policymakers around the world, particularly in Beijing.
They noted,
"China, in recent years, has cracked down on the use of such coins but was quick to see some potential in the basic idea – as long as it had some control."
The news outlet quotes Andrew Polk, co-founder of consultancy Trivium China, as stating that the digital yuan "has very strong political will behind it," adding,
"[China's leaders] see an opportunity of being a global leader here."
The authors opine that "a digital currency is likely years away from a national rollout" – although other observers have previously claimed that Beijing is hopeful of beating the Facebook-led Libra project to the punch.
Meanwhile, British newspaper the Financial Times has asked if dollar dominance might be eroded by China's dual strategy of buying gold and attempting to link its digital yuan issuance with its Belt and Road initiative (previously the New Silk Road initiative).
China launched Belt and Road in 2013, the year before it began work on the digital yuan project. Thus far Belt and Road has seen the Middle Kingdom work on infrastructure development and investment in some 70 countries, particularly in Asia, the Middle East and Africa.
Furthermore, the central People's Bank of China has alluded on several occasions that it may seek to use the digital yuan for cross-border remittances – and could turn to countries it has invested in for dollar-free trade deals, providing it can ensure interoperability with third-party e-pay apps.
An FT columnist, claiming that "we may be heading toward a post-dollar world," wrote,
"[China is] testing its own digital currency regime, the e-RMB, becoming the first sovereign nation to roll out a central bank-backed cryptocurrency. One can imagine that it would be easy to deploy throughout the orbit of China's Belt and Road Initiative, as an attractive alternative for countries and businesses that want to trade with one another without having to use dollars to hedge exchange-rate risk."
The columnist added,
"It's telling that China has been a big buyer of gold recently, as a hedge against the value of its dollar holdings."
The comments come hot on the heels of calls from prominent voices in the United States – with former regulators urging Washington to launch a "digital dollar" – and gazump Beijing's plans.
In Russia, media outlet RBC has asked if BTC is a better investment than the USD right now, with USD 1 falling below the 70 key ruble mark, despite the ruble's own recent weaknesses.
The media outlet quotes a number of financial experts as stating that they advised against buying low-priced dollars "in the long run," casting doubt over the greenback's worth "as an investment tool."
Instead, the Russian experts claimed that investors would be better off keeping most of their assets in BTC and experimenting with smaller-sized investments in promising altcoins.
---