PayPal Touts Crypto For Its 'Super App,' But It Won't Buy Bitcoin Just Yet
Payments giant PayPal will "probably" not be following Tesla's lead in bitcoin (BTC) buying just yet – but it will spare no effort in allowing its customers to fill their boots with crypto-related offerings.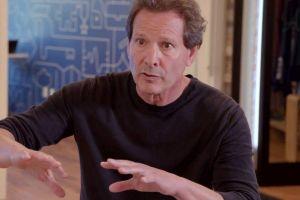 In presentations to investors, PayPal Chief Executive Officer (CEO) Dan Schulman spoke, along with Chief Financial Officer (CFO) John Rainey, expanded on the company's grand plans as it aims to become a "super-app" – something akin to China's AliPay, offering interoperability with a range of payment instruments. PayPal aims to almost double its customer base to 750 million users by 2025.
And crypto appears to be playing an important role in these plans: The firm said it will roll out the same crypto buy, sell and hold services that it currently operates in the USA in the UK at an unspecified date in the near future.
But speaking to CNBC, Rainey said,
"We're not going to invest corporate cash, probably, in sort of financial assets like [crypto], but we want to capitalize on this growth opportunity that's in front of us."
However, Rainey added that "The types of services that we're providing, like buy now, pay later [and] crypto as an example […] those are the types of things that we want to continue to invest in, be it organically or even inorganically when we see opportunities in the ecosystem."
PayPal has been widely credited for sparking the latest bull run in BTC and altcoins when it announced the start of its American crypto services. And the firm claimed that the uptake had been extremely promising so far.
Schulman said,
"Given the success we've seen with the introduction of things like cryptocurrency […], we are seeing historical engagement curves start to bend and accelerate."
Rainey claimed that crypto owners were far more active than many fiat-only customers, explaining, that in the case of users "that bought or held cryptocurrency" "50% of them would go to the PayPal app each day to log in."
He enthused,
"This is precisely the type of engagement that we want to see as we add these additional financial services."
But the company does not seem keen on adding BTC or any other token to its own reserves, despite bullish statements about what it plans to do with its newfound wealth after raking in a cool USD 21.5 billion in 2020.
Schulman indicated that the firm wanted to prioritize rewarding its shareholders and M&A deals.
He said,
"We want to use that cash. We want to use our balance sheet as a strategic weapon. That may be returning cash to shareholders and it may be through acquisition, but every one of those dollars matter to us and we really take our capital allocation quite seriously."
Rainey said PayPal hopes to more than double its revenue over the next half-decade, targetting USD 50 billion in revenue by 2025.
Shulman also took the time to wax lyrical about crypto and blockchain technology, saying,
"Digital currencies and the underlying technology have the potential to drive the next wave in financial services and I think those technologies can help solve some of the fundamental problems of the system the fact that there is a huge prevalence and cost of cash that there is a lack of access for so many parts of the population into the system that there is limited liquidity there is high friction in commerce and payments."
However, the CEO added that all progress would be made in step with regulatory guidelines, concluding,
"Distributed ledgers can form the new foundation of a new way to manage and move money to really create new rails a new way of thinking about how we manage how we move money in the digital era and I think our platform is uniquely situated to help enable this vision to provide both broad access increasing utility and, very importantly, to work hand-in-hand with governments regulators and central banks."
Earlier this month, Shulman claimed that his firm was set to make a "significant investment" in a new crypto team, and late last year made an investment in the blockchain heavyweight Paxos.
PayPal's clients can buy, sell, and (almost) hold BTC, ethereum (ETH), bitcoin cash (BCH), and litecoin (LTC) in their PayPal wallets.
Meanwhile, as reported, Uber has also "quickly dismissed" the idea of buying BTC with the cash on its balance sheet, because the company is "going to keep our cash safe," the company didn't rule out the possibility of Uber eventually accepting cryptocurrencies as payment.
___
Learn more:
- PayPal CEO On The Outlook for Digital Currencies in 2021
- PayPal CEO: Financial System 'Not Working,' Users 'Very Eager' For Crypto
- Tesla Bitcoin Buy Highlights Need to Fix US Accounting Rules
- 1,400+ Firms Flock To Learn About Bitcoin, But 'There Is No Playbook'
---