NY Attorney General's Office Asks Crypto Whistleblowers to Provide It with Tip-offs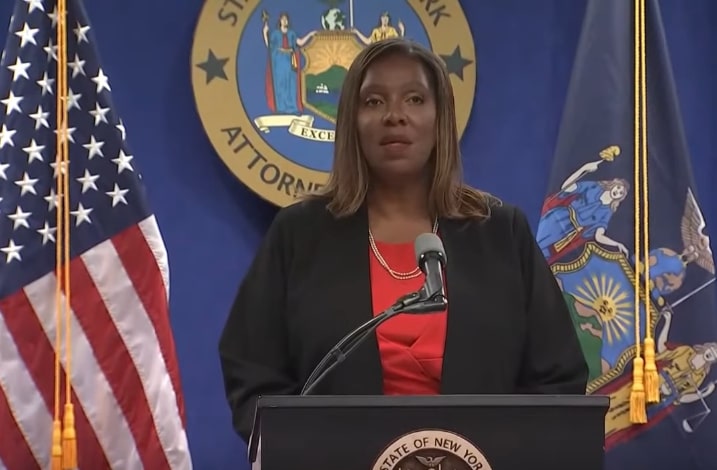 In the US, New York's Attorney General says she wants Big Apple-based crypto industry workers and investors to come forward with complaints about unscrupulous crypto firms.
The office of the Attorney General (AG), Letitia James, published a press release yesterday, urging people to contact the AG's office's Investor Protection Bureau if they thought they had been duped by a crypto operator. She also asked individuals who had found themselves frozen out of their accounts to step forward.
And James called upon crypto industry insiders to turn whistleblowers should they notice any wrongdoings at their companies.
In the notice, James was quoted as stating:
"The recent turbulence and significant losses in the cryptocurrency market are concerning. Investors were promised large returns on cryptocurrencies, but instead lost their hard-earned money."
She claimed that all whistleblower-type complaints would be treated with confidentiality, and that the anonymity of informants would be upheld.
The AG added:
"I urge any New Yorker who believes they were deceived by crypto platforms to contact my office."
The AG's office painted a stark picture of the damage that Crypto Winter 2022 has already wrought, explaining:
"Many high-profile cryptocurrency businesses have frozen customer withdrawals, announced mass layoffs, or filed for bankruptcy, while investors have been left in financial ruin."
The AG concluded by "strongly encouraging" New Yorkers "who have been affected by the dramatic devaluations of the Terra and LUNA virtual currencies and the account freezes on cryptocurrency staking or earning programs, such as Anchor, Celsius, Voyager, and Stablegains" to contact the Investor Protection Bureau.
Back in June, James took to Twitter to warn that the "cryptocurrency market" was "extremely unpredictable." She called upon New Yorkers to "be cautious and think twice before putting their hard-earned money into this unstable market."
James is no stranger to the crypto scene and has struck at a number of players in the industry during her tenure. Last year, she ordered two crypto lending platforms to cease operating in New York, while she has previously tussled with the likes of Bitfinex.
In June this year, the AG's office reached a settlement worth around USD 1 million with BlockFi Lending, with the latter accused of "offering unregistered securities."
____
Learn more:
- Tether & Bitfinex Settle NY AG's Probe, Expect More Transparency
- NY Attorney General Hits Back at Bitfinex

- NY Attorney General Strikes Again
- US Government Bodies Blast Voyager's 'False and Misleading Statements' On Deposit Insurance

- Coinbase Refutes Claims That it Lists Securities as SEC Kicks Off Investigation
- The Right Side of Crypto Regulation: Institutions Need to Avoid Thucydides' Trap
---