No Truth in Reports that Russia's Finance Ministry Wants Crypto to Become 'Legal Tender'
Disclosure: Crypto is a high-risk asset class. This article is provided for informational purposes and does not constitute investment advice. By using this website, you agree to our terms and conditions. We may utilise affiliate links within our content, and receive commission.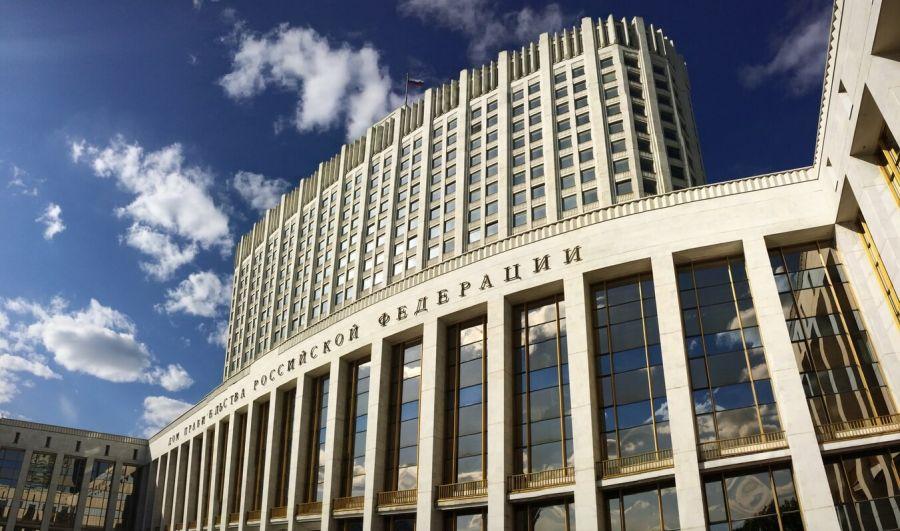 Reports stating that the Russian Ministry of Finance now "recommends using cryptocurrencies as legal tender" appear to be very wide of the mark.
A number of crypto-related media outlets have made the claim that the ministry has pushed for a move that would put tokens on the same footing as the fiat ruble. However, the sources these outlets have used to back their claims do not appear to give any backing to such claims.
The confusion appears to have stemmed from a report from the media outlet Kommersant, which claims to have obtained access to an updated version of a long-awaited piece of crypto legislation that senior parliamentarians say will be debated in the State Duma before the end of the current (Spring) session.
But nowhere in the Kommersant report is it suggested that crypto could become "legal tender" – in the way that bitcoin (BTC) was adopted in El Salvador.
Instead, the media outlet appears to indicate that the ministry is pushing for "digital currencies" to be legalized as a form of payment in certain cases, although the ministry explained that in such instances, such "digital currencies" are "not the monetary unit of the Russian Federation."
In El Salvador, bitcoin has the same legal standing as the fiat United States dollar. Allowing crypto to be used in payments in Russia would not grant tokens like BTC parity with the ruble.
Kommersant is a highly respected media outlet, but the ministry has not even confirmed that the document is genuine. Instead, the "authenticity of the document was confirmed by two Kommersant sources" with knowledge of the crypto "industry" and the ministry "did not immediately provide a comment."
Although the ministry did update its bill – which it first unveiled back in February – last week, in its release on the matter, it made no mention of plans to make crypto "legal tender."
Instead, the ministry wrote that its bill "provides for the creation of a comprehensive regulation of the cryptocurrency markets," including "procedure for performing transactions with digital currencies and their issuance."
The bill has been stuck in limbo since February due to the fact that the Central Bank's policy on all things crypto has been that all forms of crypto ownership, trading, and mining (more on this below) should be banned. The bank instead wants to fast-track the issuance of a digital ruble.
Before the Kommersant report above was published, it was widely reported in the Russian media that the only crypto-related matter that the ministry and the Central Bank actually agreed on was the need to outlaw the use of crypto as a form of payment.
What the report appears to suggest, then – rather than hinting that the ministry wants to emulate El Salvador's bitcoin adoption move – is that the ministry has now gone back on its contention that crypto should never be used in the payments sphere.
Putting reins on crypto
Rather than kicking the doors wide open to crypto adoption, the bill appears to contain just as many complicated provisos that will – as some business leaders have previously claimed – serve to "dampen the Russian public's interest" in crypto.
Kommersant reported that the ministry's updated bill will make it "impossible to sell or buy [crypto]" anonymously, and – much as is the case in South Korea – all transactions will need to be made via domestic banks' fiat on/off ramps.
Strict limits would also be placed on the amount of money retail investors can spend on crypto in the space of a year and all crypto exchanges and brokerages will need to be based in Russia – and all must be regulated by a centralized, government-appointed financial regulatory body.
Again, these hardly appear to be the kind of moves a ministry attempting to make crypto "legal tender" would seek to make.
So what is really going on?
If it is in fact true that the ministry wants to U-turn on its stance that crypto must never be used as a form of payment in Russia, it will first need to spell out its position on the matter. Vagueness has plagued multiple years of efforts to create crypto-specific legislation – it is often unclear what politicians mean when they use catch-all terms like "digital assets" or "digital currencies," for instance.
For instance, the Russian word "криптовалют" (kriptovalyut, literally "cryptocurrency") is used in common parlance and in the media, but parliamentarians and regulators use it interchangeably with umbrella terms that also refer to tokenized assets, central bank-issued digital currencies, and bank-issued stablecoins.
As such, until the ministry makes crystal-clear its position on exactly which payments it wants to allow (and which "digital assets" it wants to allow the payments to be made in), there may be nothing to see here at all.
Furthermore, the Central Bank will likely have something to say on the matter. Although a report from Nezavisimaya this weekend suggested that the Central Bank could be willing to allow registered industrial players to mine crypto, its deputy governor Ksenia Yudaeva was quoted as stating that the Central Bank's position on crypto remained "quite tough."
But although she stated that crypto was not an effective tool for the evasion of Western sanctions, she did suggest that the bank would concede ground on the issue of mining – which the ministry has argued could be taxed, helping boost the Treasury's coffers.
Yudaeva was quoted as stating:
"On certain matters, we have probably decided not to argue [with the ministry] anymore. For example, on mining. It seems to us that it would make sense not to legalize mining. But it the government sees fit to legalize mining, let it be so."
Russia's Prime Minister Mikhail Mishustin has previously indicated that he is in favor of legalizing mining, and recently claimed that some "10 million young Russians" had already "opened crypto wallets." President Vladimir Putin, too, has hinted that he may be in favor of putting Russia's crypto "resources" to good use.
Notably, all this is developing during ongoing Russian aggression in Ukraine and the sanctions placed on Russia by a number of countries and individual companies.
____
Learn more:
– No, Sberbank Isn't Selling a 'Cryptocurrency' on a DeFi Exchange – Here's What's Really Going On
– Russian Ruling Party Says Crypto Regulation Will Safeguard 'Millions of Citizens'

– Russia: Only Industrial Players May Be Allowed to Mine Bitcoin & Crypto
– Time to Legalize and Tax Bitcoin Mining in Russia, Say Deputy PM, Academic & Think Tank

– US Hits Russian Crypto Exchange with Sanctions, Russian Central Bank Afraid That Crypto Will Replace Ruble
– Belarus-Based Crypto Exchange Bans Russian Clients Amid Ukraine Invasion
---