New Twist in Coinbase Case Raised More Questions (UPDATED 2)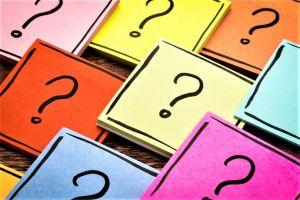 While trying to explain themselves, major crypto company Coinbase has prompted another wave of anger by revealing previously undisclosed information that reportedly might be relevant to clients of some other providers of crypto-related services, also. (A comment by Elliptic has been added at the end of the "It's not personal" section.)
After a controversial acquisition of intelligence and analytics agency Neutrino, and #DeleteCoinbase movement on Twitter, the story got a brand new twist. It turns out that the acquisition of Neutrino was motivated by the behavior of their third-party providers as they were selling Coinbase customers data to external sources.
In an interview with Cheddar, Christine Sandler, the Director of Institutional Sales at Coinbase, has revealed the main reason behind the controversial acquisition. "It was important for us to migrate away from our current providers," Sandler said. "They were selling client data to outside sources, and it was compelling for us to get control over that and have proprietary technology that we could leverage to keep the data safe and protect our clients."
Ryan Selkis, the founder of Messari research, shed some light on the context of the situation. According to him, it is likely that Coinbase did not have much of a choice because all regulated crypto exchanges use blockchain analytics tools like Chainalysis or Elliptic. The firms have moved to a "give-get" data model, which forces exchanges to give up their user data for the service. With the acquisition of Neutrino, Coinbase simply brought the service in-house so that they don't have to rely on third-party tools anymore.
d) develop in-house, e) find another vendor, f) form alliance to negotiate as a group with problematic but preferred vendor. This is a crowded field, plenty of alternatives to use/buy.

— Jesse Powell (@jespow) March 3, 2019
Meanwhile, Jesse Powell, CEO of major cryptocurrency exchange Kraken, added that "blockchain analysis is not a strict requirement but, at this point, a regulator would be suspicious if there's none at all."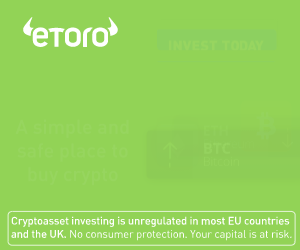 In either case, the current acquisition of Neutrino does not help the situation either. The customer intelligence and analytics agency is closely related to the ill-famed Hacking Team, which is known for selling spyware to governments with shady human rights records, including Ethiopia, Saudi Arabia, and Sudan.
Hence, it seems that the alarming statement had thrown even more fuel into the fire surrounding Coinbase. For instance, Riccardo Spagni of Monero (XMR) has struggled to make sense of the situation.
Wow. I'm really struggling to view Coinbase's actions in anything but the harshest light.
1. Deal with blockchain tracing firm
2. Discover that firm selling client data
3. Don't disclose this to anyone
4. Buy a firm that is made up of human rights violators
5. Profit?!? https://t.co/9om7HRxape

— Riccardo Spagni (@fluffypony) March 3, 2019
Others were unhappy as well since so far, the situation prompts more questions than answers.
😧 revelation from @Coinbase.
- Was customer privacy breached? (or only aggregate data)
- How long have you known?
- Did previous tracking providers break contract? (why no lawsuit yet)
- How is this an argument explaining acqui-hire of unethical people?https://t.co/KP4LVD7Yhs pic.twitter.com/JLXGh9YlW4

— Tuur Demeester (@TuurDemeester) March 3, 2019
WOW, did not know this in the AM when i did my video.

Holly Shit @coinbase !!! Did you just put early #Bitcoin Adopters Lives at risk?

Thank god I knew to stay clear of your company when I joined this space & advised as such to anyone that was willing to listen. https://t.co/O80Qsc0wW4

— Tone Vays [#Unconfiscatable] (@ToneVays) March 3, 2019
Card
Card
CEO of Kraken has also shared findings of the Kraken's Compliance team about Neutrino: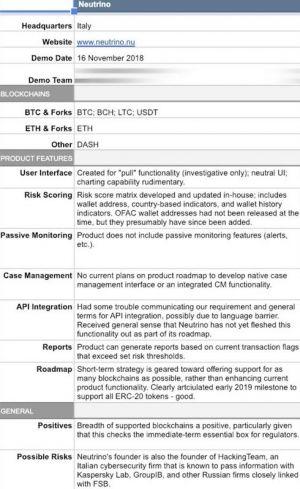 "Neutrino came in last place on product (out of the 5) but was disqualified anyway due to the risks. However, other factors are important in M&A: cost, culture fit," Powell tweeted.
"It's not personal"
So far it is not clear what sort of data was resold by the third-party Coinbase vendors, how long the situation was going on, and who was the partner that sold it. Cryptonews.com has reached out to Coinbase for a comment and we will update the story once they respond.
Meanwhile, in a blog post, Chainalysis claims that it only knows that a particular address belongs to a customer at that exchange, not who the customer is.
"Chainalysis will flag a transaction based on indicators of risky behavior. For example, we will flag a transaction if we identify the counterparty as an illicit service, such as a darknet market or terrorist financing organization. Our customers can customize which entities they consider to be high and low risk," the company said adding that they "can't speak for all other vendors" as "it's possible other vendors may ask for more information."
Chainalysis also claims that they do not share any personally identifiable information about cryptocurrency users with exchanges.
"When we screen a transaction in KYT for an exchange customer, we add it to our list of transactions made by that service. This complements our own research that maps out the transactions conducted by each service. This helps all of our customers understand the services their users transact with and make risk determinations based on the most accurate information," according to the company.
James Smith, CEO of Elliptic, also reacted to the claims on Monday.
"Elliptic has no access to end users' personally identifiable information. Our exchange clients, including Coinbase, do not provide us with any personally identifiable information about their users," he said in a blog post, adding that "We do not require or request any transaction data that we can link to individuals, and do not have any other client information such as names, addresses or social security numbers."