New Crypto Tax Law Will Be Adopted in Autumn Says Russian Policy Chief
Disclosure: Crypto is a high-risk asset class. This article is provided for informational purposes and does not constitute investment advice. By using this website, you agree to our terms and conditions. We may utilise affiliate links within our content, and receive commission.
After a brief respite for the nation's crypto community, regulators have resurfaced – and could serve up a fresh batch of legislative proposals aimed at policing the industry as soon as summer is done.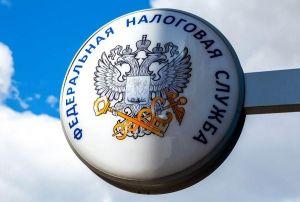 After a relatively quiet few months, Anatoly Aksakov, the head of the State Duma Committee on Financial Markets and the leading deal-broker of Russia's crypto legislation, has broken his silence.
Aksakov last made waves in the crypto industry back in January this year, when he warned that "increasing levels of control" would be "placed on the holding of cryptoassets." He claimed that in the "very near future, I think probably within 2021," the crypto sector would be "placed under strict regulation" in "virtually every country" – including Russia.
And per the media outlet Prime, the next target is taxation. A crypto-related tax bill has already passed in the State Duma, the nation's parliament. But it has since returned to the committee stage for what had threatened to become protracted deliberations before its second reading.
Previous crypto bills have spent years in this in-between stage. And other parliamentary committees and senior government decision-makers have spoken out in the past about the legal difficulties of adopting a crypto taxation law when tokens have no legal status in Russia.
Fellow MPs, including the Chairman of the Committee on State Building and Legislation Pavel Krasheninnikov, have argued that legal and financial definitions of cryptoassets must be put in place before changes can be made to the nation's tax code.
Regardless, Aksakov appears confident of finding a solution to fix this wrinkle. He was quoted as stating that he "expected" the Duma to "adopt a [crypto tax law] in Autumn," presumably giving the bill three months before a January 1 promulgation.
___
Learn more:
– Russian Finance Ministry, Central Bank at Loggerheads over Crypto Tax – Report
– Biden's Crypto Tax Evasion Crackdown Could Also Hit Non-US Traders
– Time to End US Crypto Tax Declaration 'Forensic Exercise' – Expert
– IRS Could Come For Your Crypto If You Owe Them – Official
– 'Guys, File Your Crypto Taxes, the IRS is Coming'
– Collect Taxes More Effectively to Avoid 'Debt Trap' Chaos, Warns IMF
– Biden 'Tax Plans' Speculations Spook Crypto Speculators
– Crypto and Tax in 2021: Be Ready to Pay More
---