MIT, Stanford Offer "Better Bitcoin," Community Amused
Academics from several institutions, including the Massachusetts Institute of Technology, Stanford University and University of California, Berkeley have teamed up to create a digital currency that they claim can solve what they see as Bitcoin's biggest problem: scalability. However, not everyone is convinced that this project is needed in the first place.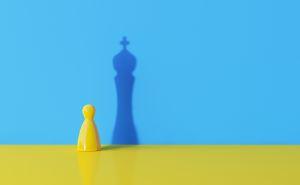 "Another 'better Bitcoin' is coming… not sure what to think. Bitcoin isn't an academic exercise/thought experiment. It works in reality. No unicorns, just the workhorse," tweeted Gabor Gurbacs, the chief digital asset strategist at VanEck, a New York-based investment firm, known for their attempts to launch a Bitcoin ETF.
The virtual currency is called the Unit-E and is the first initiative of Distributed Technology Research (DTR,) a non-profit foundation formed by the academics with backing from investment firm Pantera Capital Management LP to develop decentralized technologies, Bloomberg reported. DTR plans to launch Unit-e in the second half of the year and aims to process as many as 10,000 transactions per second - much more than Bitcoin currently has at 3-7 transactions per second, and even more than Visa at an average of 1,700 transactions per second, according to the report.
In the accompanying research paper, Pramod Viswanath, a researcher on the project and a professor of electrical and computer engineering at the University of Illinois Urbana-Champaign, said that to achieve greater speed and scalability, DTR deconstructed the blockchain technology that supports most cryptocurrencies and sought to improve almost every element of it.
The news of this was not met with enthusiasm from the crypto community. In response to Gurbacs' tweet, senior analyst at multiasset exchange eToro Mati Greenspan wrote, "Yeah, Litecoin is a better bitcoin. People don't realize that the technology is less important in the current paradigm shift."
Joe Weisenthal, editor at Bloomberg, also tweeted, "It's amazing to me that in 2019, 10 years after Bitcoin launched, there are still people who think that a better Bitcoin can be built by increasing the number of transactions that can be processed. As if that's anywhere near the key issue."
Nic Carter, co-founder of Coin Metrics, a cryptoasset analytics company, also joined the discussion:
This is also the key takeaway from many others in the community: "Morons... There are already many alts that are better than bitcoin, MIT is just creating another alt... Bitcoin has the first mover effect it's the only reason why it's on top and might remain on top for a long while," writes Reddit user u/crypt0block.
Meanwhile, as of the time of writing, the actual Bitcoin is worth USD 3,670.55 and makes up 52.5% of the total market capitalization. For comparison, the next biggest cryptocurrency by market cap - XRP - makes up 11.11% of the total market cap.
____
Joey Krug, co-chief investment officer at Pantera Capital, discusses the Unit-E project:
---