MIOTA Outperforms Many Top 30 Coins As IOTA Mainnet's Switched Back On
After a rough few weeks, IOTA's mainnet is live again, pumping life in MIOTA as well it seems, as the coin outperformed many of its peers in the top 30 category today.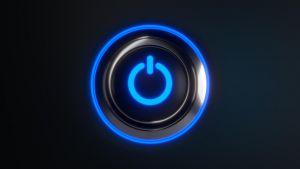 After almost a full month of being down, following the recent attack, the IOTA mainnet is operating again, shows the IOTA Foundation status page. On March 10, the network Coordinator resumed operation.
Following this, MIOTA has outperformed most of the top 30 coins by market capitalization in the last 24 hours. At pixel time (11:10 UTC), it trades at c. USD 0.196 and is up around 3% since the mainnet went live yesterday. However, in the past 24 hours, it's still down 1%, while majority of other coins from the top 30 dropped 2%-4%.
As reported, while the mainnet was down, MIOTA was still trading.
MIOTA price chart: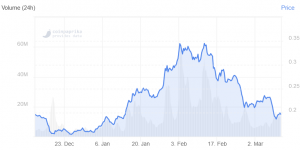 As reported, the Coordinator, the node run by the Foundation for network protection and transaction confirmation, had been shut off to prevent further attacks, after it was discovered that somebody's had compromised the Trinity Desktop wallets. Prior to switching the Coordinator back on, the Foundation had launched their seed migration tool, which they said is a piece of software for MacOS, Windows and Linux that automatically migrates IOTA Tokens, by creating a regular IOTA transaction, from potentially compromised seeds onto a new, unaffected seed.
Meanwhile, David Sønstebø, the Co-founder of IOTA, stated that he will personally repay the victims of the recent attack. 46 individuals (50 wallets) have been affected, which will reportedly cost Sønstebø some USD 2 million.
"We continue to work with the FBI, as well as the UK, German, and Maltese police to identify and track the attacker," says the Foundation in their latest blog post. They added that, despite the criticism over the Coordinator being a centralized component of the network, they "wholeheartedly stand" by their decision to implement it, as it's a "key safety feature" that protected users' tokens.
"The IOTA Foundation is overhauling its internal processes, with upcoming changes to software security practices, improvements to our security capabilities and resources, and expansion of our efforts in education and best practices for any software that handles user accounts on the IOTA network," they conclude, promising to share their progress "in the coming weeks."
---