Mexico Receives 11% of All LATAM Retail Crypto Payments - Report
Mexican firms and individuals have reportedly processed 11% of all the retail payments made in crypto in Latin America from July 2019 to the same month in 2020 – with most of the crypto used in these transactions originating in the United States.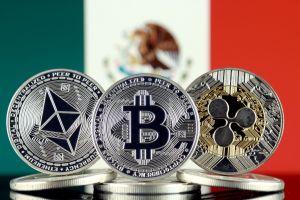 According to El Economista, Chainalysis expert Daniel Cartolin presented a report to a meeting of the Association of Certified in Financial Crime Specialists that, in the same time period, the Latin America region received USD 24m in crypto payments from other parts of the world – with USD 25m going the other way.
Cartolin claimed that Latin America was responsible "for 7% of the value of the entire global crypto economy."
And cross-border crypto payments appear to be playing a bigger role than ever in the Mexican-American economy – with Mexico's 11% share in retail payments "largely due to the use of remittances originating from the United States."
The news came with a dark caveat, however, with "fraud" a "recurring theme in crypto operations in the region," since of the USD 25m sent from the region in the same time period, 2.4% was used in illicit operations. In the case of the money sent, 1.6% of this figure was traced to illegal activities.
And the Chainalysis expert added that Brazil has the largest share of the crypto market in the Latin American region, followed by Venezuela, Argentina, Mexico, Colombia, Chile, and Peru.
___
Learn more:
Latin American Crypto Exchange Bitso Says it Has 1M Active Users
Coronavirus Forces Mexican Fintech Firms to Wait Longer for Licenses
Colombia's Financial Sector May Be Allowed to Pilot Crypto Transactions
---