Messi Pockets Crypto in PSG Deal, Fan Token Payouts May 'Incentivize' Players
Disclosure: Crypto is a high-risk asset class. This article is provided for informational purposes and does not constitute investment advice. By using this website, you agree to our terms and conditions. We may utilise affiliate links within our content, and receive commission.
Lionel Messi, one of the world's most famous footballers, has just become a crypto holder (if he hasn't been already) – as part of a bumper pay package to welcome him to his new club.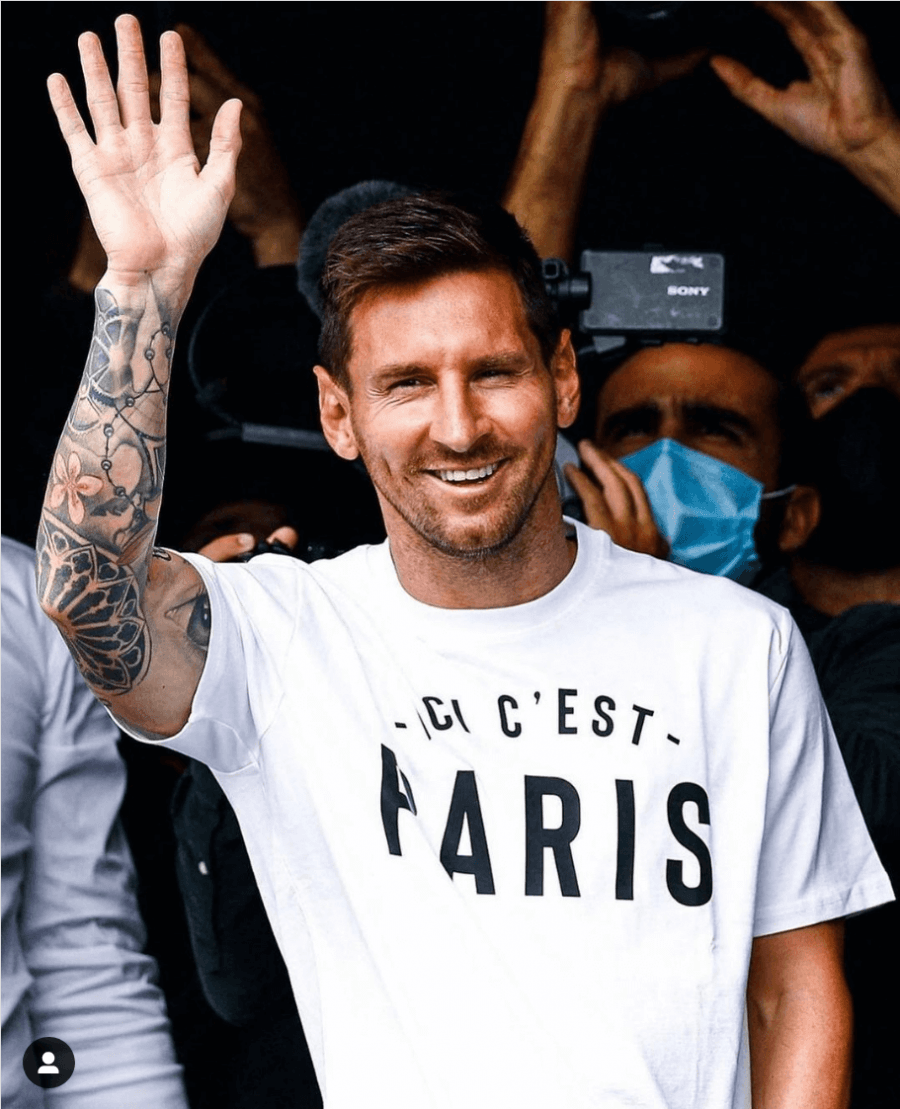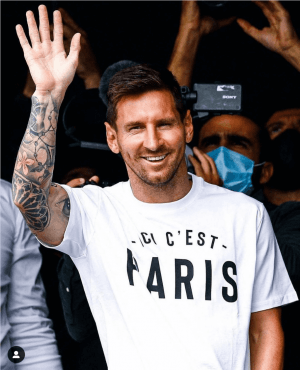 Cryptonews.com reported this week that the French football club Paris Saint-Germain (PSG) was negotiating a contract with Messi, a talismanic presence at the Spanish heavyweight FC Barcelona until just a few days ago.
The club was one of the first high-profile European giants to launch a fan token with the Socios operator Chiliz back in 2018. But in the lead-up to the Messi deal, PSG token prices surged on exchanges such as Upbit and Binance.
The Argentinian superstar is considered by many to be the most talented footballer of all time, and news outlets around the world have been following every detail of the move.
Perhaps seeking to strike while the iron is hot, PSG today revealed that it had pulled off a "world-first for such a high-profile signing," stating that Messi had "received a large number of PSG fan tokens" as part of his signing-on bonus.
As Messi was out of contract at Barca, he was free to negotiate with the club of his choice. To sweeten such deals, clubs often offer "free agent" players bonuses – usually in the form of one-off cash payouts. Never before, however, has a player of Messi's status been handed crypto as part of the deal.
Whether Messi has a genuine interest in the fortunes of crypto or the PSG fan token is unknown, as is the size of the handout he has received. But PSG and Socios certainly did not seem keen to waste the opportunity to point out that "the hype surrounding the latest signings in the club's busy summer transfer window created a huge surge of interest in PSG fan tokens."
The parties also noted that trading volumes in the token had "exceeded USD 1.2 billion in the days preceding the move."
Former FIFA Players and Match Agent Peter Bint told Cryptonews.com that the move "absolutely makes sense, taking into account the broader increasing popularity of crypto."
Bint explained that including fan tokens in transfer dealings "may be good for the game as players would be even more incentivized to succeed for the clubs they sign for."
"Professional athletes and celebrities accepting compensation in the form of crypto provide positive signaling to the market as the high volatility of the asset class has quelled investor appetite," Solo Ceesay, Co-Founder and Chief Operating Officer at Calaxy, an open social marketplace, said in an emailed comment.
According to him, fan tokens, when coupled with experiential benefits, are not too different than loyalty member passes or membership rewards programs.
The PSG token has fallen in price slightly from a peak of just over USD 58 (just shy of its April 2021 ATH) earlier this week, just before the Messi transfer was confirmed. It is now (11:40 UTC) trading around the USD 40 mark and is down by 6% in a day, trimming its monthly gains to 147%.
For Barcelona-supporting crypto enthusiasts, however, the picture is somewhat different. The club was forced to let Messi go after admitting it could not afford to pay his wages. It is currently in a financial funk with La Liga, Spain's top division, over salary cap rules. However, with Messi now off the payroll, the club is hoping for on-field success to lift the gloom as it kicks off its La Liga campaign at home to Real Sociedad on Sunday.
Its BAR fan coin is bumping around the USD 24 mark and has moved up by less than a percentage point in the past 24 hours. It jumped by 60% in a month.
_____
Learn more:
– Fan Tokens Booming at Japanese Pro Football Clubs
– China Hits out at Senators Who Asked for an Olympic Block on Digital Yuan
– Top Chess Players To Compete For USD 100K Worth Of Bitcoin
– Mexican Football Federation Shows League Club's NFT Equity Sale Red Card
___
(Updated at 17:04 UTC with a comment by Solo Ceesay.)
---