Meltem Demirors Explains Why the Next Bitcoin Halving 'Will Be Different'
Almost everyone in the crypto community is going into 2020 talking about Bitcoin halving, with many predicting price rises and more market movement. But one expert says that the next halving – expected to take place in or around May next year – will be completely different from previous halvings due to increased BTC market "directionality."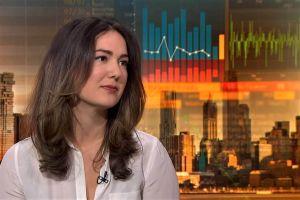 Speaking on the Unchained Podcast, Meltem Demirors, chief strategy officer at digital asset management firm CoinShares, stated that there is a "much bigger market for Bitcoin" today compared to the last halving, which took place back in July 2016.
While there "was no directionality in the crypto market" in 2016, and investors could "only really go fundamentally long" with their BTC investments, things have now changed.
Demirors claimed,
"There are [now] bigger firms involved in Bitcoin. So I think that directionality in a much deeper market for Bitcoin is going to change the way people trade around the time of the halving."
And the CoinShares executive said that there were even more favorable market conditions in store for Bitcoin – with demand rising and supply falling.
She commented that the fact that "people want exposure to Bitcoin in their retirement accounts" and there were now "tens if not hundreds of places where traders can trade [crypto] derivatives" would impact prices when halving effectively reduces the amount of BTC that is left to mine.
Demirors remarked,
"I think it'll be interesting to see how people trade around the halving – particularly some of the high-frequency trading firms."
As reported, for the most part, expert traders and commentators believe that the market has already taken the 50% reduction in new bitcoins into account when trading. Investors know that 50% fewer bitcoins will be generated each day from May, so they've paid a higher rate in the present than they would have if Bitcoin weren't halving.
However, a contrary school of thought argues that the halving isn't really priced in, either not fully or not at all. Some point out that many casual traders of bitcoin aren't in fact aware of the halving, so haven't been paying a higher price for a cryptocurrency that will become harder to obtain next year. For example, looking at Google Trends data for the "bitcoin halving" search term, one can see that searches for the term haven't come anywhere close to being as popular as they were in July 2016, at the time of the last halving.
Also as reported, experts working in the sector predict certain developments with some degree of assurance: Bitcoin mining machines will become more advanced and powerful, energy consumption will move increasingly towards renewables, and production costs will be squeezed downwards. Yet on the other, the difficulty of predicting bitcoin's price makes it correspondingly difficult to predict just how profitable mining will be and whether miners will hoard or sell BTC in anticipation of next year's halving.
---