Media & Police Investigate Crypto Links as Family Found Dead in South Korean Sea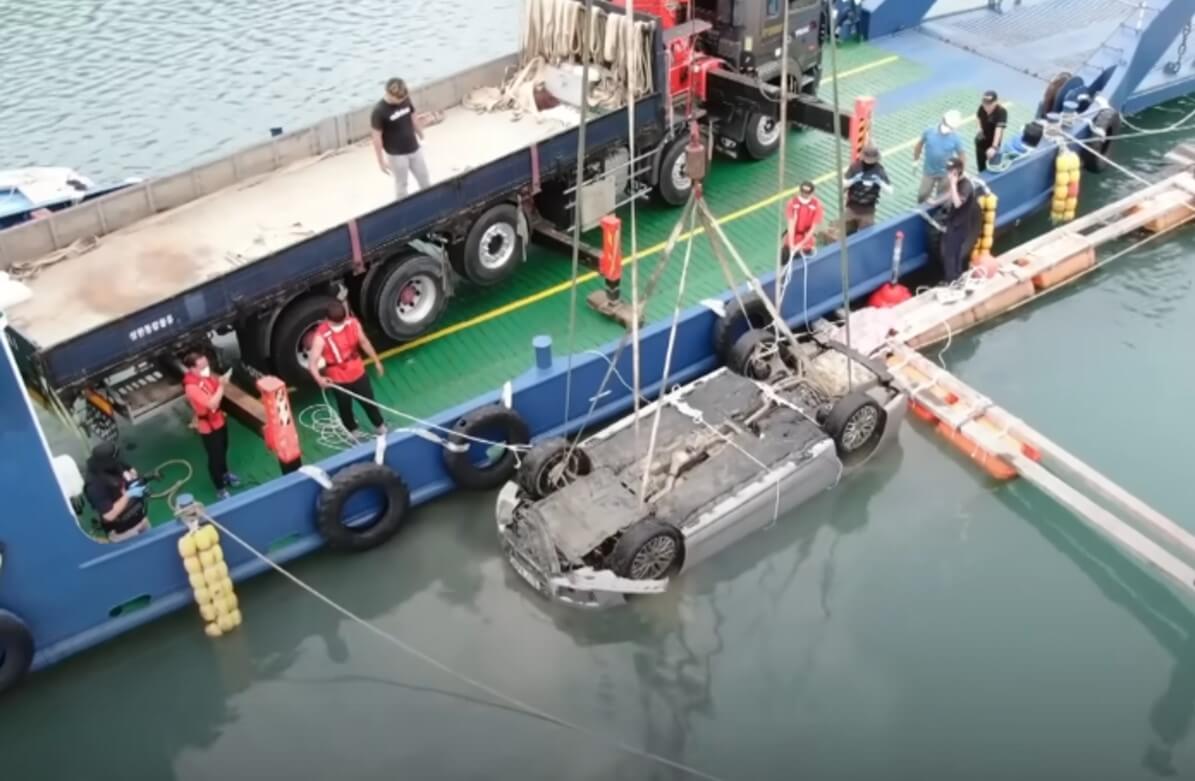 Police in South Korea investigating the deaths of a 10-year-old child named Cho Yu-na and both of her parents have announced that the family had made numerous bitcoin (BTC) investments, but denied there was any evidence of luna classic (LUNAC) investments.
The bodies of the trio were found in an upturned car in waters off the coast of the island of Wando, South Jeolla Province, in the Southwest of the country.
The family – which had amassed considerable amounts of credit card debt – had told people that they were going on holiday several days before the car was found and later extracted from the sea.
Police examining the couple's recent internet search records found evidence of multiple searches related to "cryptoassets" and "sleeping pills."
The couple – who were both in their 30s – were declared missing on May 31 and were last seen leaving a guesthouse in Wando late on May 30.
Mobile phone records show that the girl's mother's phone last gave off a signal near the guesthouse at 1 am on May 31, while her father's phone last emitted a signal at 4 am (also on May 31) near a harbor on the island.
Police mounted a massive search for the girl and her parents on June 22 after her school reported that she had not attended for several days. Officers visited the girl's home and found a mailbox full of post. Much of the mail was comprised of unpaid credit card bills.
Numerous media outlets had suggested that the duo may have been LUNAC investors after police revealed that they had both searched for Terra-related coins prior to their deaths.
However, officials at the Gwangju Nambu Police Station announced on July 1, per the news agency Yonhap, that while it was true that the couple had invested in "dozens of assets including bitcoin," the Terra ecosystem coin "that the couple searched for on the internet before their disappearance was not in their transaction history."
What is clear, though, is that their deaths were preceded by some frantic crypto-related activity.
Police officers explained that the duo made "dozens" of deposits and withdrawals on an unnamed domestic crypto exchange between March and May this year. The couple appear to have sold their coins for fiat to the tune of almost USD 85,000 – after sustaining over USD 15,000 worth of losses in a three-month period.
Cho's father, who was unemployed, had also recently shuttered a small business.
Cho's mother – aged 35 – had recently been prescribed sleeping pills at a medical clinic near the family's home in the city of Gwangju after complaining of insomnia.
Prior to her disappearance, the woman had been given a two-week supply of pills.
The duo's internet search history, officers added, included queries about "extreme decisions" (a euphemism for suicide) and the role sleeping pills could play in self-termination.
Initial autopsies on the bodies were inconclusive, with investigators unable to determine a cause of death.
Harrowing images of the upturned car, which was pulled from the sea at a depth of 10 meters after having been found adrift, were first published in the South Korean media on June 29.
____
Learn more:
- South Korean Bankruptcy Court Warns of Coming Surge in Crypto-related Cases
- Terraform Officials Banned from Leaving South Korea as Do Kwon 'May Apply for Singaporean Citizenship'

- Police Reportedly Looking into Allegations that a Terraform Staffer 'Embezzled' Funds
- Hacker Used 'Social Media Data Leak' to Steal USD 660K in Crypto from 90 Victims - Police

- Norwegian Police Warn Crypto Owners After Armed Robbery in Sweden
- 'Wave of Crypto Muggings' Hits London's Financial District
---