McAfee Breaks Up With Bitcoin; Calls His USD 1M per BTC Bet a 'Ruse'
Disclosure: Crypto is a high-risk asset class. This article is provided for informational purposes and does not constitute investment advice. By using this website, you agree to our terms and conditions. We may utilise affiliate links within our content, and receive commission.
One of the Crypto Twitter's most "relevant" discussions is currently ongoing – whether or not John McAfee should indeed eat his penis in twelve months if he loses his famous bet as promised. The controversial entrepreneur and former Bitcoin (BTC) bull, however, is walking back on that promise.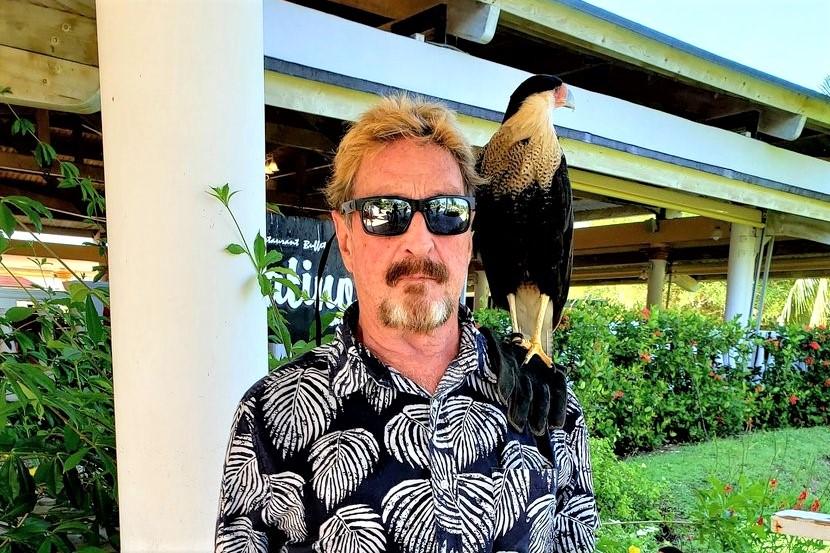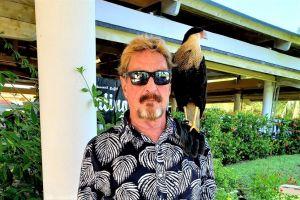 The Cryptoverse has been waiting to see if one of the most outrageous and most risky promises – especially given the crypto market volatility and its notorious unpredictability – would indeed be honored. Apparently not, as McAfee is currently cursing people out for even thinking that such a claim could ever be true. Not only that, but he's taking credit for his masterfully crafted "ruse for onborading users," deeming it successful, while simultaneously calling BTC old technology – first of its kind, but not the future.
But people are not convinced, and in their infinite trollness are reminding the entrepreneur that a promise is a promise and that "word is bond john." Others are telling him not to break the promise, asking "what shall all the kids think."
McAfee, however, is relentless, telling these people to "Wake the fuck up. What idiot thinks anyone is going to eat their own dick ever? Especially in TV!! Are you that idiot? God .. I hope none of my followers are that stupid." He wondered if he has committed "the sin of overpopulating," saying that he's "one of the elder adults on this God forsaken planet," and 'advising' these commenters who seek for the promise to be fulfilled to "Pray that we elders, as a group, do not cull some sorry asses from our progeny, which for me, now, numbers in the 100's."
As reported previously, McAfee first made a prediction in July 2017 that BTC will be worth USD 500,000 in three years, and that he'd eat his penis if that doesn't happen – adding that he never loses a bet. Now he may be backpedalling, but he doubled-down on this promise several times since, even raising the predicted price of BTC by the end of 2020 to USD 1 million and being possessive about that prediction. He even stood by his promise just three weeks ago in December.
Bircoin.com is still measuring how much BTC would have to rise in a year and though one can never know with crypto, it doesn't seem realistic to expect it to jump that high. There is also a site called The Dickening Countdown, counting down the time until 'dickening' among other content, and though the site announced McAfee's change of mind, it says that "according to my contacts in Buenos Aires and Paris, good humored bitcoiners continue to plan Dickening parties for NYE 2021."
But presumably to make the ultimate distance from this previous, many-times repeated statement, when asked about the price of BTC in two years from now, McAfee stated: "Don't care. Butcoin is irrelevant in Cryptocurrency." Instead, he recommends Monero for privacy and Ethereum for smart contracts.
More reactions:
__
__
---